Royal Hibernian Academy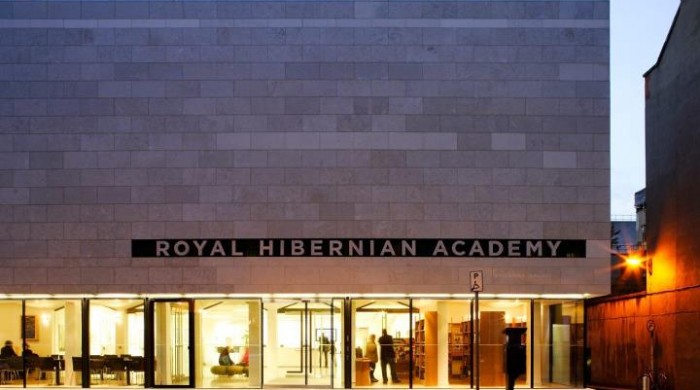 The Academy has five galleries. Three on the first floor are dedicated to curated exhibitions of Irish and international art: The main gallery is 6000 sq.ft with 17ft. ceilings and louvred daylight. Galleries II and III are 1500sq.ft each.
The Ashford Gallery is situated on the ground floor, it is 1100 sq.ft. The Ashford Gallery is a service to artists who do not have commercial representation in Dublin and is designed to introduce artists to the collecting public and prove their commercial viability. On the ground floor we also have the Dr. Tony Ryan Gallery, which is dedicated to showing private and public collections, including from time to time selections from the RHA Collection.
Royal Hibernian Academy
15 Ely Place, Dublin 2
Telephone: +353 1 661 2558
Opening hours / start times:
Monday 11:00 - 17:00
Tuesday 11:00 - 17:00
Wednesday 11:00 - 19:00
Thursday 11:00 - 19:00
Friday 11:00 - 19:00
Saturday 11:00 - 19:00
Sunday 14:00 - 17:00
Admission / price: Free