Martin Healy: Terrain
Friday 18 January – Monday 22 April 2019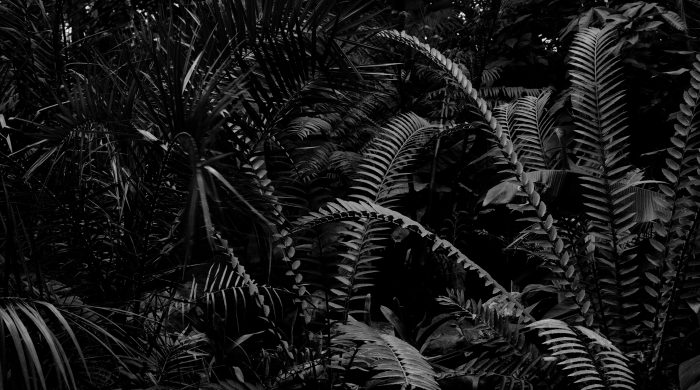 Martin Healy's works examine the conflict between scientifically proven theory and belief systems to create narratives that are a synthesis of fact, fiction and mythology. The Terrain series, showing in the RHA Foyer, forms part of an ongoing body of photographs that explore this contested relationship with the natural world by examining the cultural constructs used to shape our perception of 'nature'.
From gardens to zoos we create artificial environments hewn from the raw materials of the 'natural world' which are then reshaped, contrived and altered to depict a passive image of nature. These efforts to instrumentalise 'nature' – to recast it in a familiar pictorial language – highlight the relationship between our image of the natural world and the technology used to re-create it.
Artist Bio
Martin Healy lives and works in Dublin. He works predominantly through the mediums of photography, film and sculpture and his works have been shown widely both nationally and internationally. He has taken part in residencies at Cove Park, Scotland, 2014, HIAP-International Residency Exchange, Helsinki, 2010, Centre Culturel Irlandais, Paris, 2008, Artists' Residency Programme, Irish Museum of Modern Art, 2007, the International Studio Programme Residency, PS1 Contemporary Art Centre, New York, 2000/01.
Solo exhibitions include: The Augury, Butler Gallery, Kilkenny, 2018, A moment twice lived, Crawford Art Gallery, Cork, 2016, Terrain, Galway Arts Centre, 2015 (Galway International Arts Festival), Aether, Oonagh Young Gallery, Dublin, 2014, The Future Perfect, Rubicon Projects, Brussels, 2013, Last Man, Crawford Art Gallery (screening room), Cork, 2012, The Inhabitant, Temple Bar Gallery and studios, Dublin, 2011, Facsimile, Lismore Castle Arts, St Carthage Hall, 2011.
Recent group exhibitions include: Traces, Kasteel Wijlre, Netherlands, 2018, Double Take, The Glucksman Gallery, Cork, 2018, The Crawford at the Castle, Crawford Art Gallery, Cork, 2017, Aesthetica Short Film Festival, York, UK, 2016, Crash Visors, Rua Red, Dublin, 2016, Tulca Festival of Visual Arts, Galway, 2015, Dead Eye, Rua Red, Dublin, 2015 and Cosmic Dust, Visual Centre for Contemporary Art, Carlow, 2015.
Image: Martin Healy, Terrain I, 2015, Archival pigment print, 80 x 100cm, Image courtesy of the artist.
Friday 18 January – Monday 22 April 2019
15 Ely Place, Dublin 2
Telephone: +353 1 661 2558
Opening hours / start times:
Monday 11:00 - 17:00
Tuesday 11:00 - 17:00
Wednesday 11:00 - 19:00
Thursday 11:00 - 19:00
Friday 11:00 - 19:00
Saturday 11:00 - 19:00
Sunday 14:00 - 17:00
Admission / price: Free