The Bend Back: RHA 200 from the Crawford Collection
Friday 17 November 2023 – Sunday 28 January 2024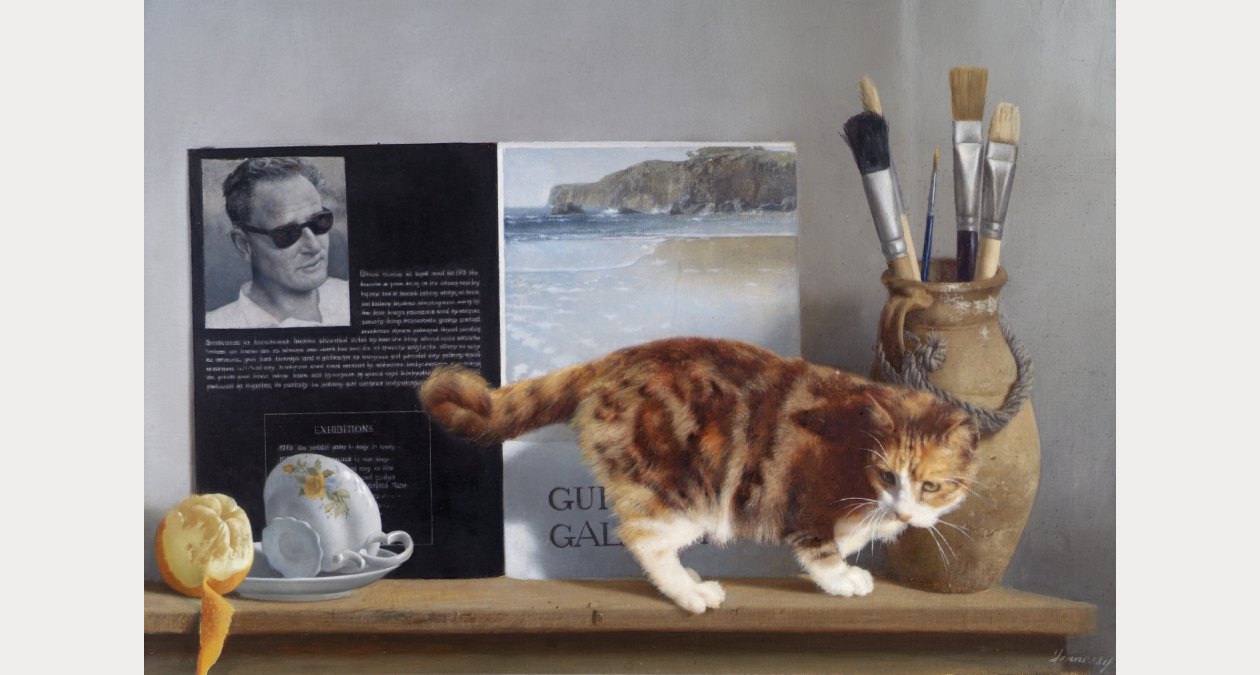 To mark the close of the RHA Bicentenary year, we are delighted to collaborate with Crawford Art Gallery to exhibit a selection of nineteenth and twentieth century works by Academicians held in the Crawford Art Gallery Collection.
Writing in The Bend Back (1951), Elizabeth Bowen remarked that 'one route to the past (or the idea of the past) is factitious memory. That is to say, by art we are made to seem to remember that which we have not actually known.'
The thirty-one works selected for this exhibition offer a route or portal into the RHA's past and its membership across two centuries.
The origins of Crawford Art Gallery and the Royal Hibernian Academy of Arts stem from a shared moment in Irish history when, in the few years before and after 1820, there was a sustained interest in the training and championing of Irish artists. The arrival of the Canova Casts – now the nucleus of Crawford Art Gallery's collection – to Cork in November 1818 provided the impetus for the formation of the Cork School of Art (now MTU Crawford College of Art & Design) and the academic study of sculpture, painting, and drawing in the south of Ireland. Similarly, the foundation of the RHA in August 1823 fostered public appetite for visual art and connected artists with new audiences.
This exhibition was prompted by two key moments: the loss, during Easter 1916, of the RHA's building and collection and its bicentenary in 2023. Some of the works displayed here reach back into the first century of the RHA's history and to its earliest members, while others were purchased through the RHA or represent Crawford Art Gallery's various sub-collections, gifts, and bequests. From Thomas Kirk, Daniel Maclise, and Estella Solomons to Margaret Clarke, Evie Hone, and Barrie Cooke, each of the thirty-one works are by members of the RHA from the nineteenth and twentieth centuries.
Crawford Art Gallery is located in a series of prominent heritage buildings in the heart of Cork City. Designated as a National Cultural Institution in 2006, it is now poised for a major redevelopment with the Office of Public Works (OPW) and an interdisciplinary design team led by Grafton Architects – co-founded by Yvonne Farrell RHA – and funded by the Department of Tourism, Culture, Arts, Gaeltacht, Sport and Media under Project Ireland 2040.
Image: Patrick Hennessy, Self Portrait and Cat, 1978. Collection Crawford Art Gallery, Cork. © the artist's estate
Friday 17 November 2023 – Sunday 28 January 2024
15 Ely Place, Dublin 2
Telephone: +353 1 661 2558
Opening hours / start times:
Monday 11:00 - 17:00
Tuesday 11:00 - 17:00
Wednesday 11:00 - 19:00
Thursday 11:00 - 19:00
Friday 11:00 - 19:00
Saturday 11:00 - 19:00
Sunday 14:00 - 17:00
Admission / price: Free