Cover Versions – The Gallery Press
Friday 18 November 2022 – Sunday 29 January 2023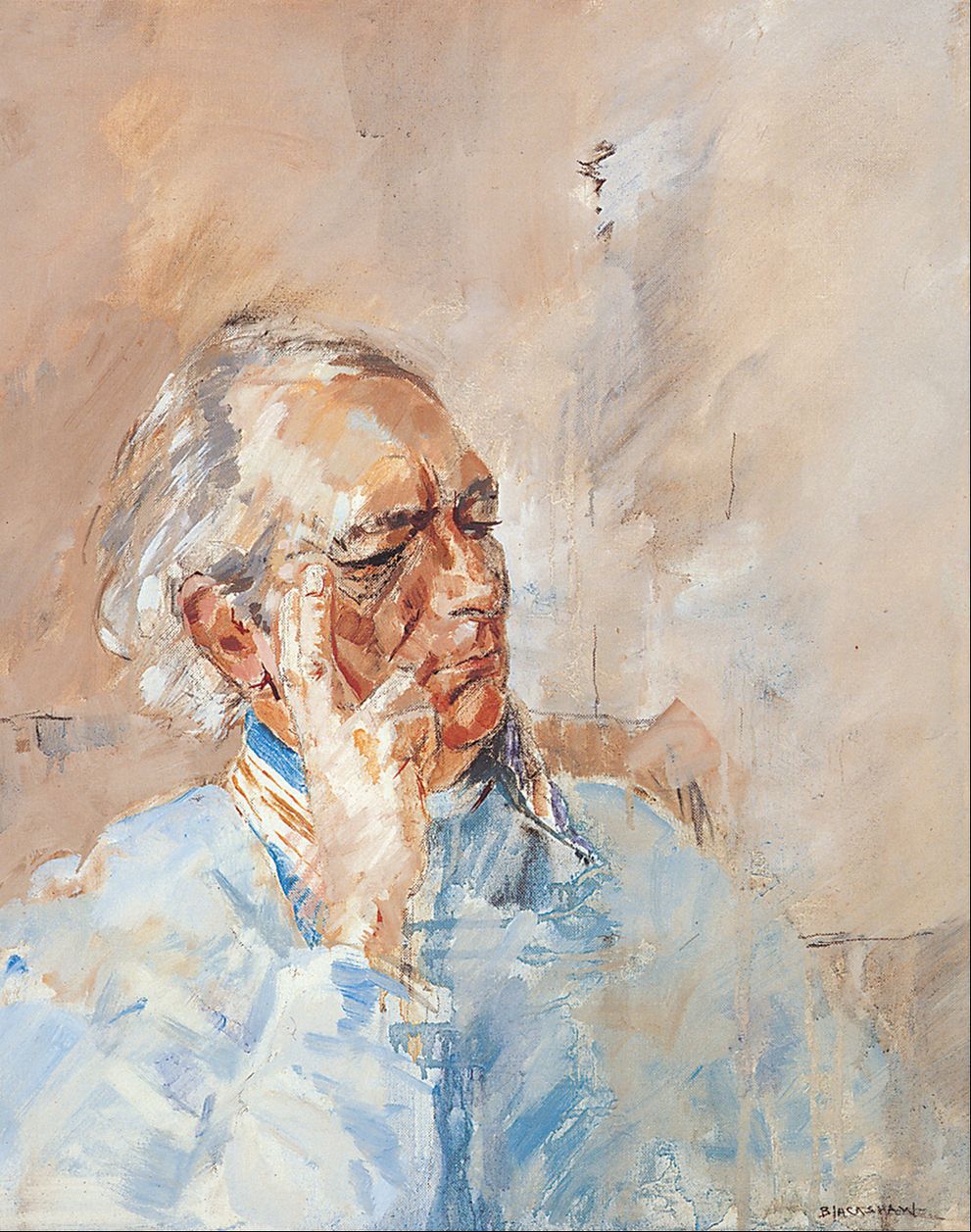 Admired almost as much for the elegance of their appearance as for the excellence of their contents, books from The Gallery Press have set standards in Irish publishing for more than fifty years.
This exciting and instructive exhibition includes paintings, photographs, prints and sculpture by Ireland's leading contemporary artists that have been on or in (or just beyond) Gallery Press publications for more than half a century. Also featured are a number of American artists, some showing their work for the first time in Europe.
A series of public events includes a tour of the exhibition with the show's curator (and publisher of The Gallery Press) Peter Fallon HRHA and public interviews with featured artists Donald Teskey RHA, Martin Gale RHA and Michael Kane. Much of the work included in Cover Versions has never been seen in public before.
Artists: Basil Blackshaw, Brian Bourke HRHA, Diarmuid Breen, Michael Coady, Melanie Ciccone, Barrie Cooke, Jack Coughlin, Gerard Dillon, Mary Donnolly, Mollie Douthit, Felim Egan, Timothy Engelland, Megan Eustace, Jim Fitzpatrick, Martin Gale RHA, Letitia Hamilton RHA, James Hanley RHA, Pat Harris RHA, Patrick Hennessy, Suella Holland, Michael Kane, Cecil King, Stephen Lawlor, John Lennon, Kate MacDonagh, Sadie Mackey, Constance Markievicz, Clement McAleer, Maeve McCarthy RHA, Seán McSweeney, Jeffrey Morgan, Carolyn Mulholland RHA, Janet Mullarney, Tony O'Malley, Rachel Parry, Mary Farl Powers, John Shinnors, Camille Souter HRHA, Amelia Stein RHA, Donald Teskey RHA, Jennifer Trouton and Charles Tyrrell ARHA.
Image: Basil Blackshaw, Portrait of Brian Friel, 1981, oil on canvas, 51 x 41 cm
Friday 18 November 2022 – Sunday 29 January 2023
15 Ely Place, Dublin 2
Telephone: +353 1 661 2558
Opening hours / start times:
Monday 11:00 - 17:00
Tuesday 11:00 - 17:00
Wednesday 11:00 - 19:00
Thursday 11:00 - 19:00
Friday 11:00 - 19:00
Saturday 11:00 - 19:00
Sunday 14:00 - 17:00
Admission / price: Free