190th RHA Annual Exhibition
Tuesday 20 October – Sunday 13 December 2020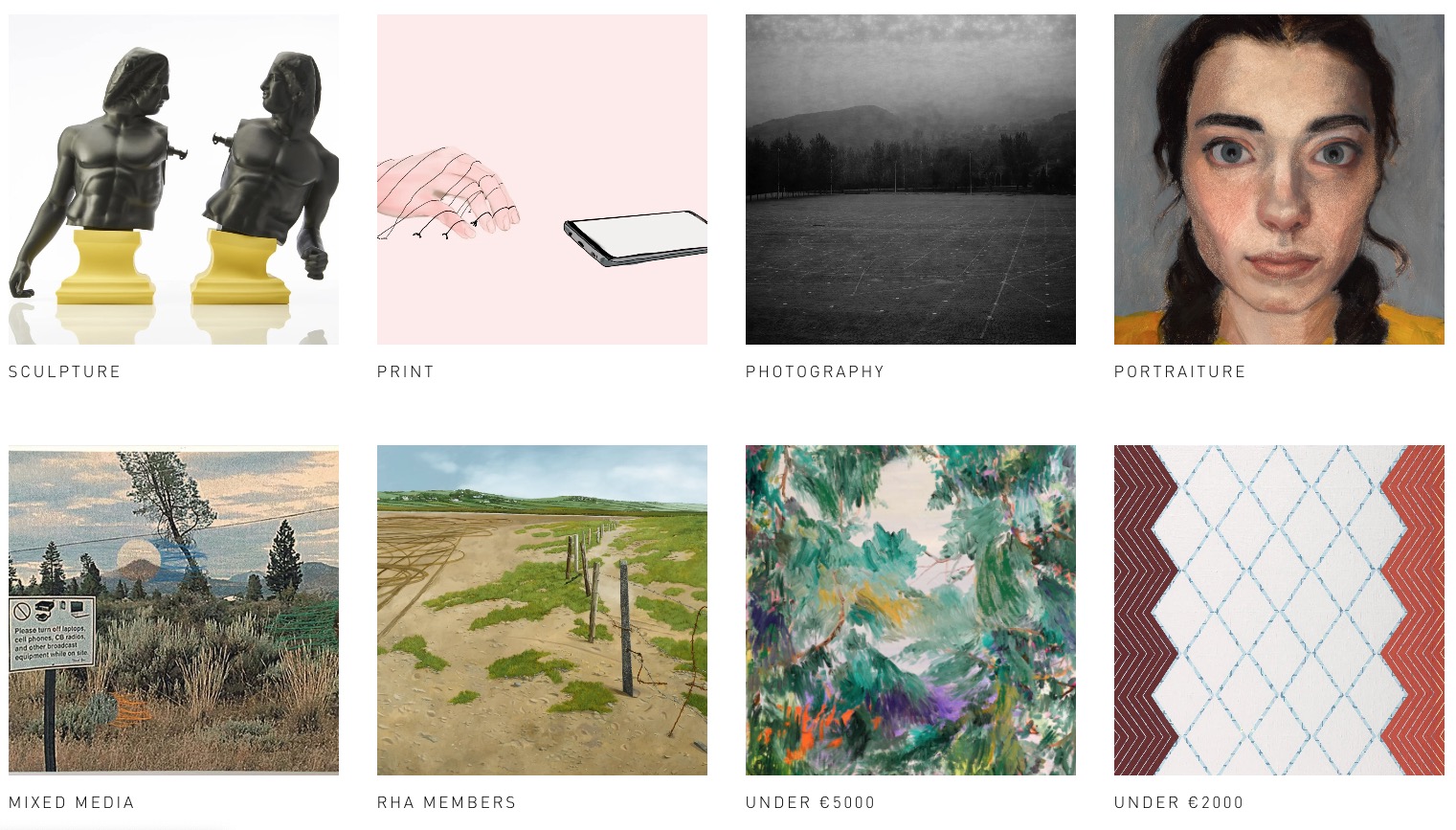 ――― Open in venue ―――
For the first time in the Annual's history, you can now view all 455 works of art online! Enjoy viewing the exhibition in its entirety, with each individual work having been professionally photographed, discover prize winners, Academy Member-led tours and make purchases, all from the safety of your own home.
Book a free entry ticket here.
View the exhibition here.
Support the Arts.
Tuesday 20 October – Sunday 13 December 2020
15 Ely Place, Dublin 2
Telephone: +353 1 661 2558
Opening hours / start times:
Monday 11:00 - 17:00
Tuesday 11:00 - 17:00
Wednesday 11:00 - 19:00
Thursday 11:00 - 19:00
Friday 11:00 - 19:00
Saturday 11:00 - 19:00
Sunday 14:00 - 17:00
Admission / price: Free