Anatomy Transformed
Friday 7 September – Sunday 23 September 2018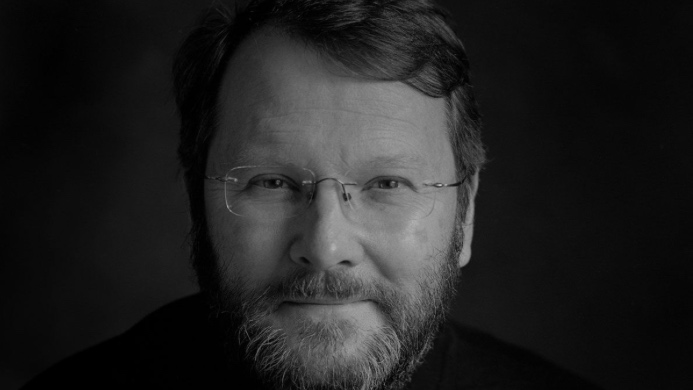 In medicine, anatomy is applied, in art it is transformed – Cecil Erskine
A mixed media exhibition, Anatomy Transformed will consist of video, painting and photographs focusing on anatomy. The exhibition will include work by Mick O'Dea PRHA, Amelia Stein RHA, Una Sealy RHA, Clive Lee HRHA, Anil Kokaram, David Corrigan, Valerie Morris and Ciaran Simms.
Portrait of the Anatomist
Artists Mick O'Dea PRHA and Amelia Stein RHA, and anatomist Clive Lee HRHA explore the balance between the anatomically accurate and the artistic in a triptych of images from passport photo to photographic portrait, to a portrait in oils. While the passport image may be computer readable, the portraits reveal more to the human eye.
Old Masters Remastered
This investigation compares masterpieces, such as Ingres' La Grande Odalisque, estimated to have 3-5 extra lumbar vertebrae, with anatomically accurate computer images generated by Oscar winning engineer, Anil Kokaram FTCD and his team. Which is preferable, the ideal or the real?
Anatomists, Engineers & Artists
This video installation shows the creation of an on-line 3D surface anatomy course for art and health sciences students: www.rcsi.ie/surfaceanatomy by RCSI anatomists Valerie Morris and Clive Lee HRHA, TCD engineers David Corrigan and Anil Kokaram FTCD, and RHA artists, Una Sealy RHA and Mick O'Dea PRHA.
The Biomechanics of Beauty
This biomechanical study of body types by Ciaran Simms FTCD and his team shows how some real bodies are safer than others in impact tests. But what of the outliers?
Image:  Amelia Stein RHA, Clive Lee HRHA, 2009, Photograph, Image courtesy of the artist.
Image: Amelia Stein RHA, Clive Lee HRHA, 2009, Photograph, Image courtesy of the artist.
Friday 7 September – Sunday 23 September 2018
15 Ely Place, Dublin 2
Telephone: +353 1 661 2558
Opening hours / start times:
Monday 11:00 - 17:00
Tuesday 11:00 - 17:00
Wednesday 11:00 - 19:00
Thursday 11:00 - 19:00
Friday 11:00 - 19:00
Saturday 11:00 - 19:00
Sunday 14:00 - 17:00
Admission / price: Free