Charles Harper: A Retrospective
Friday 16 March – Sunday 22 April 2018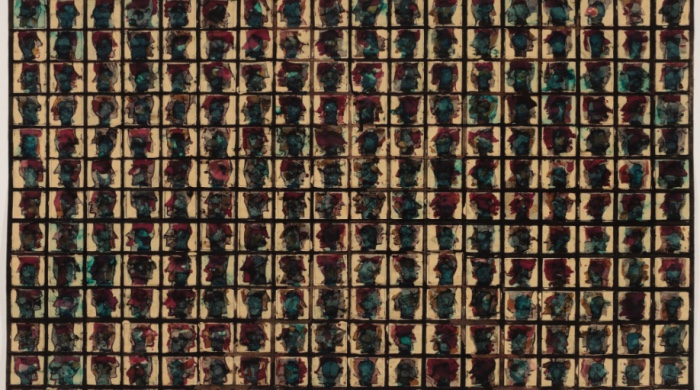 Charles Harper RHA came of age as an artist in 1960s Ireland, a time of political turmoil in the north, reactionary politics in the south, sexual repression and a dominant conservative Catholic Church. Harper's early works from the period addressed the issues of the day and cast his quest to explore in paint issues of the individual within his or her social context.
In the 1970s, the grid began to gain signi cant usage in art, especially in the USA with the rise of Minimalism. Harper (who had spent two years in Germany as an animator) immediately seized upon its characteristics – sequential, serial, regular – and realized its metaphoric potential to probe social and political systems.
Borrowing from private, corporate and public collections this exhibition brings together 45 works by the artist from the 1960s to the present day that explore
his relationship to paint and composition, and his ambition to imbue his powerful canvases with keen social and personal comment.
Curated by RHA Director, Patrick T. Murphy the exhibition is accompanied by a fully illustrated catalogue with essays by Dr. Yvonne Scott, Trinity College and Irish Times art critic, Aidan Dunne.
EXHIBITION WALK THROUGH: In Conversation: Charles Harper RHA with Patrick T. Murphy, RHA Director.
18 April, 5.30pm
This event will take the form of a walk through of Charles Harper's current exhibition, which is a retrospective of the artist's work spanning the last 60 years. A selection of works will be highlighted and discussed.
Image: Charles Harper RHA, Conversation, 1980, Mixed media on paper, 62 x 92 cm, Collection of the Arts Council/An Chomhairle Ealaíon.
Friday 16 March – Sunday 22 April 2018
15 Ely Place, Dublin 2
Telephone: +353 1 661 2558
Opening hours / start times:
Monday 11:00 - 17:00
Tuesday 11:00 - 17:00
Wednesday 11:00 - 19:00
Thursday 11:00 - 19:00
Friday 11:00 - 19:00
Saturday 11:00 - 19:00
Sunday 14:00 - 17:00
Admission / price: Free