Gary Coyle RHA
Friday 5 September – Friday 19 December 2014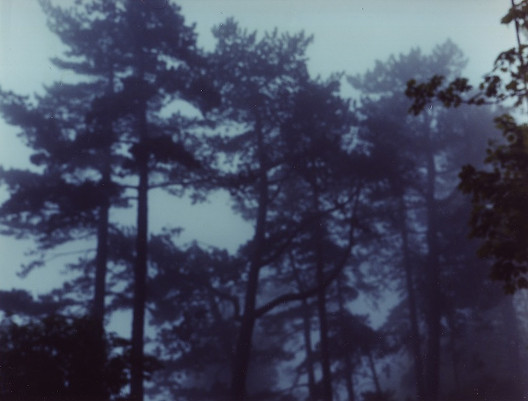 Opening Reception Thursday 4 September, 6 – 8pm
This September will see the showing of a collection fog of photographs taken over a ten-year period by RHA member, Gary Coyle.
Born in 1965, Gary Coyle graduated from the National College of Art Dublin in 1989 and the Royal College of Art London, where he studied Sculpture, in 1996. He was elected a member of the RHA in 2007 and Aosdana in 2009. His work embraces various media – Drawing, Photography and, more recently, Spoken Word / Performance. He has exhibited widely both in Ireland and internationally.
Group shows include At Sea, Tate Gallery Liverpool, 2001, En direct de Dublin, Centre Culturel Irlandais Paris, 2003, I am always touched by your presence dear, IMMA Dublin, 2007, Into Irish Drawing, Centre Culturel Irlandais Paris and Akkuh Henglo, The Netherlands, 2009, Terror and Sublime, art in an age of anxiety, Crawford Gallery Cork, 2009, Close to hand, Crawford Galley Cork, 2010, Human / Nature – Landscape photography from the State art Collection, Farmleigh House, 2011 and Last, The Douglas Hyde Gallery Dublin, 2012.
His work is in Public and Private Collections, including The Irish Museum of Modern Art, The Arts Council of Ireland and The Irish Contemporary Art Association. He has received many awards including The Henry Moore Fellowship from the RCA and The Henry Moore Foundation in 1995, The RHA's Annual Drawing Prize in 1999, Portrait Award from the RHA and the Irish US Council for Commerce in 2007, Davy Portrait Award in 2008, as well as Residencies at IMMA in 1998 and Ballinglen Artists Foundation in 2003. He has received numerous Arts Council of Ireland Awards, including a Projects Award in 2006 and A Visual Arts Bursary in 2008 and 2009. In 2008 he received a Commission to write a one man spoken word show, At Sea, whichwas staged at the Project Arts Centre Dublin in 2009, and subsequently in various venues, including Chapters Art Centre Cardiff, Crawford Gallery Cork, Centre Culturel Irlandais in 2010, and The Electric Picnic in 2011. He had a major public exhibition, At Sea, at The Royal Hibernian Academy, Dublin in 2010 and, more recently, he had a solo drawing show, Hello Darkness, at The Kevin Kavanagh Gallery Dublin in 2012.
Image: Gary Coyle RHA: Fog, Vico Road, 2006, C-Print, Edition of 5, 100 x 150 cm. Image courtesy of the artist2013, C-Print, 100 x 100 xm, Edition of 8 + 2 AP, Image courtesy of the artist
Friday 5 September – Friday 19 December 2014
15 Ely Place, Dublin 2
Telephone: +353 1 661 2558
Opening hours / start times:
Monday 11:00 - 17:00
Tuesday 11:00 - 17:00
Wednesday 11:00 - 19:00
Thursday 11:00 - 19:00
Friday 11:00 - 19:00
Saturday 11:00 - 19:00
Sunday 14:00 - 17:00
Admission / price: Free