Kwok Tsui: Border | Sky
Friday 17 November 2023 – Sunday 28 January 2024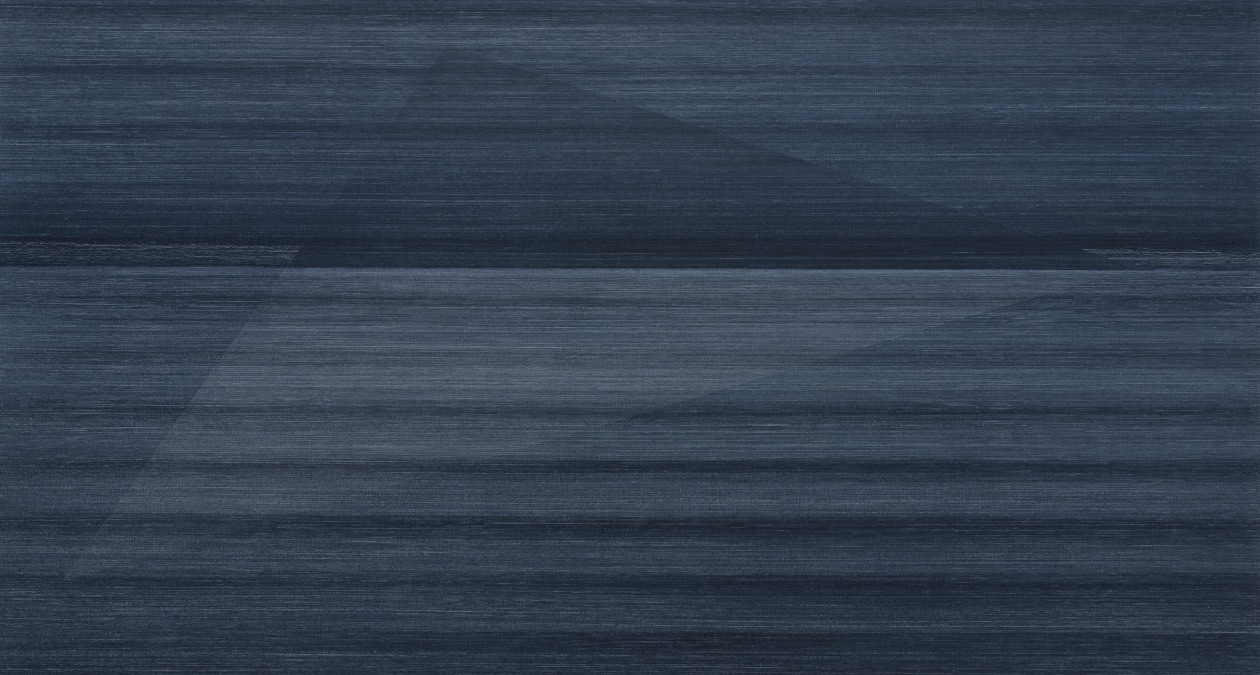 Kwok Tsui's first solo exhibition in Dublin, titled Border | Sky, comprises a series of new paintings showing in the RHA Atrium and Foyer galleries.
The exhibition of new works centres on Kwok's personal experience as an immigrant living in Northern Ireland and growing up under the hostile environment of British immigration policy. It explores themes of displacement and the notion of identities.
Kwok works at scale. The paintings are experiential, with the intention of echoing emotions through relatable threads, sharing the feelings of isolation and instability, whilst resting in a calm space. The surface of the paintings are muted and largely monochromatic, composed of many thin layers of paint which reveal traces of each previous existing iteration and identity.
Sharing his work and his vulnerability, Kwok hopes that his experiences will be relatable to those engaging with his work, particularly in the current climate of uncertainty that many of us live within.
Kwok Tsui, born 1989, China, is originally from Hong Kong, China, and now resides in Belfast, Northern Ireland. Kwok graduated from the Belfast School of Art in 2020 with First Class Honours, and is an active member of QSS Gallery & Studios in Belfast. In 2022, he was one of 11 artists selected to exhibit at The MAC's 10th-anniversary exhibition 10 Years of Painting Shows – New Exits to celebrate the painting practices that have emerged from graduates of the BA and MFA Fine Art courses at Belfast School of Art since 2012. He was invited to exhibit in the Golden Thread Gallery Portrait of Northern Ireland: Neither an Elegy nor a Manifesto in 2021.
Kwok is currently exhibiting his first solo show titled 'Deferral | Echo' in The Centre for Contemporary Art, CCA Derry / Londonderry with extended text by Anna Liesching.
Kwok has been awarded the Minority Ethnic Artists and Residency Scheme to support his practice from the Arts Council of Northern Ireland (2022), In addition, He has been nominated for the Arts Foundation Futures Awards (2024).
www.kltsui.com    #kwoktsui
Image: Kwok Tsui, Hazy ii, 2023, oil on canvas, 170 x 105cm, Image courtesy of the artist.
Friday 17 November 2023 – Sunday 28 January 2024
15 Ely Place, Dublin 2
Telephone: +353 1 661 2558
Opening hours / start times:
Monday 11:00 - 17:00
Tuesday 11:00 - 17:00
Wednesday 11:00 - 19:00
Thursday 11:00 - 19:00
Friday 11:00 - 19:00
Saturday 11:00 - 19:00
Sunday 14:00 - 17:00
Admission / price: Free