Robert O'Connor: Control
Friday 14 January – Sunday 27 February 2011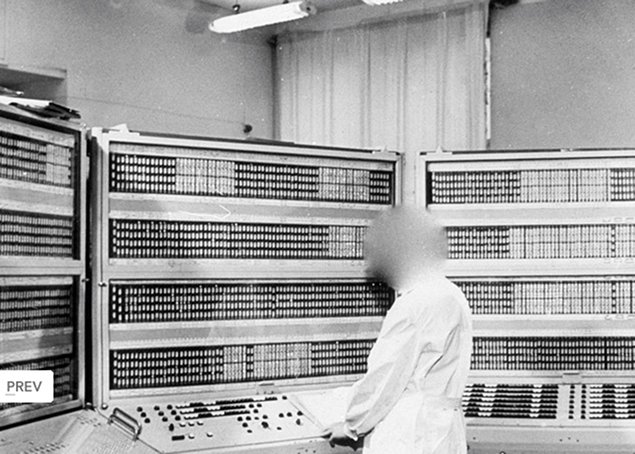 The series titled Control represents important new developments in O'Connor's current studio practice. The ever-expanding sea of images that exists in the public domain and on the internet has influenced this change in approach. A box of 35mm slides purchased at a flea market in Berlin became the fuse for a new project in 2009. Titled Lenins Ideen wurden Wirklichkeit (Lenin's ideas became reality), the slides document a number of projects completed by national workers and observed by their communist representatives against carefully staged backdrops and settings. The photographs selected, which have been appropriated, focus on political representations, industrial architecture and propaganda from the German Democratic Republic (GDR) 1949 – 1990.
Robert O'Connor was born in Cork in 1976 and currently lives in Dublin. He studied at the University of Wales Institute Cardiff and University of Ulster and is currently completing an M.Sc in Interactive Digital Media at Trinity College Dublin. He has exhibited extensively, including solo exhibitions in Croatia, China and Ireland and inclusion in group exhibitions In Tape Modern, Berlin, Crawford Gallery, Cork and Bereznitsky Gallery, Kiev. This is his first solo exhibition in Dublin.
Image: Robert O'Connor : Control, 2010, Digital C-Print on aludibond and plexiglass, 41.8 x 54.8 cm (framed), Edition 1/3, image courtesy of the artist.
Friday 14 January – Sunday 27 February 2011
15 Ely Place, Dublin 2
Telephone: +353 1 661 2558
Opening hours / start times:
Monday 11:00 - 17:00
Tuesday 11:00 - 17:00
Wednesday 11:00 - 19:00
Thursday 11:00 - 19:00
Friday 11:00 - 19:00
Saturday 11:00 - 19:00
Sunday 14:00 - 17:00
Admission / price: Free