Eilis O'Connell RHA: Six Works – Augumented Reality
Thursday 27 February 2020 – Sunday 1 August 2021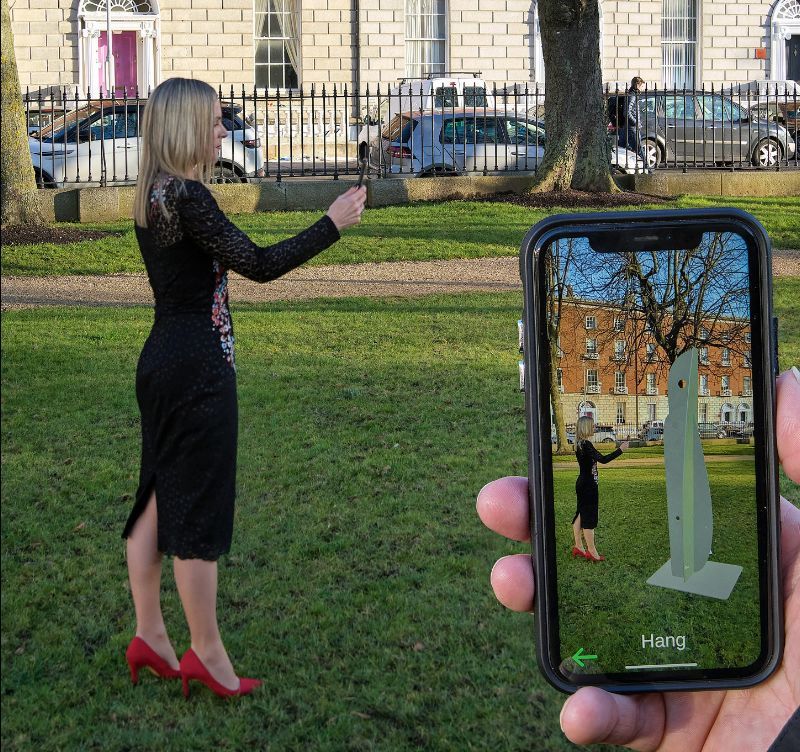 ――― Viewable outdoors ―――
RHA and IPUT are delighted to announce the launch of Ireland's first augmented reality exhibition on 27 February, in Wilton Park, Dublin 2. This initiative is part of IPUT's placemaking strategy to further activate Wilton Park.
Eilis O'Connell RHA, one of our foremost sculptors has agreed to partake in this experimental format. Six of her recent works will be sited in Wilton Park and free to the public for viewing through the medium of augmented reality.
Augmented reality in an interactive experience that allows one to place an object in a specific location, virtually via the WPAR app on your smart phone. Details of the app and how to access the experience are available on our website and found here.
Come and join us for a coffee and explore these pieces as they interact with the environment of this beautiful natural oasis in the heart of the city.
#WPAR
Thursday 27 February 2020 – Sunday 1 August 2021
15 Ely Place, Dublin 2
Telephone: +353 1 661 2558
Opening hours / start times:
Monday 11:00 - 17:00
Tuesday 11:00 - 17:00
Wednesday 11:00 - 19:00
Thursday 11:00 - 19:00
Friday 11:00 - 19:00
Saturday 11:00 - 19:00
Sunday 14:00 - 17:00
Admission / price: Free