Ciarán Murphy: Merrily, Merrily, Merrily, Merrily
Friday 9 September – Sunday 23 October 2022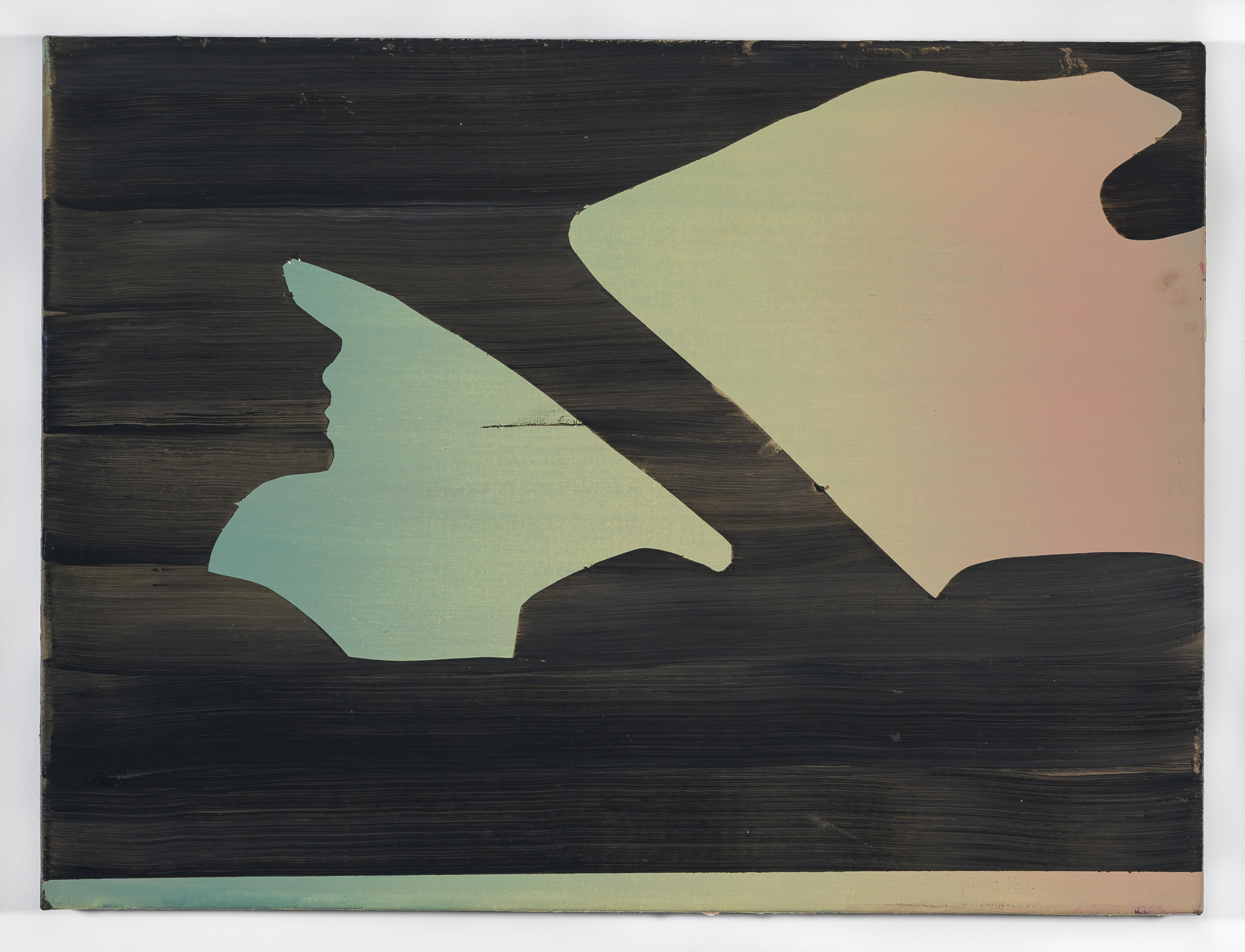 This exhibition brings together a number of Ciarán Murphy's recent paintings, which present an unsettling array of things: strange landscapes, insects, birds, body parts, letters, architectural features and abstract shapes.
These works reflect the artist's long-standing attempt to grapple with a contemporary world that is completely saturated with images. Images that embody the paradoxical status of being both completely over-bearing, yet irresistible, both entrancing and anxiety-provoking.
They exert an almost ghostly weightless presence, blurring past, present and future; and indeed our very notions of what constitutes reality.
Murphy's work constitutes a quiet, singular inquiry into the possibilities of untangling representation from reality or if such an untangling is even possible, grappling with the conundrums that are inherent to representation, that strange realm we might call subjectivity proper, that zone that is outside or in excess of symbolic limits, an effort to find some coordinates, in a world increasingly lacking in them.
Born in Mayo, Murphy lives and works in Kilkenny. His enigmatic paintings take their starting point from a wide-ranging and ever-growing archive of images found, collected and carefully arranged into categories by the artist. He received his BA from NCAD, Dublin in 2003, and his MA in Visual Arts Practices (MAVIS) from IADT, Dublin in 2005.
Image: Ciarán Murphy, Solid gone 2, 2021, oil on canvas 30 x 40 cm. Image courtesy of the artist and GRIMM Gallery. Photographer, Brian Creegan
Friday 9 September – Sunday 23 October 2022
15 Ely Place, Dublin 2
Telephone: +353 1 661 2558
Opening hours / start times:
Monday 11:00 - 17:00
Tuesday 11:00 - 17:00
Wednesday 11:00 - 19:00
Thursday 11:00 - 19:00
Friday 11:00 - 19:00
Saturday 11:00 - 19:00
Sunday 14:00 - 17:00
Admission / price: Free