Mark Joyce: Countermovement
Friday 18 November 2022 – Sunday 29 January 2023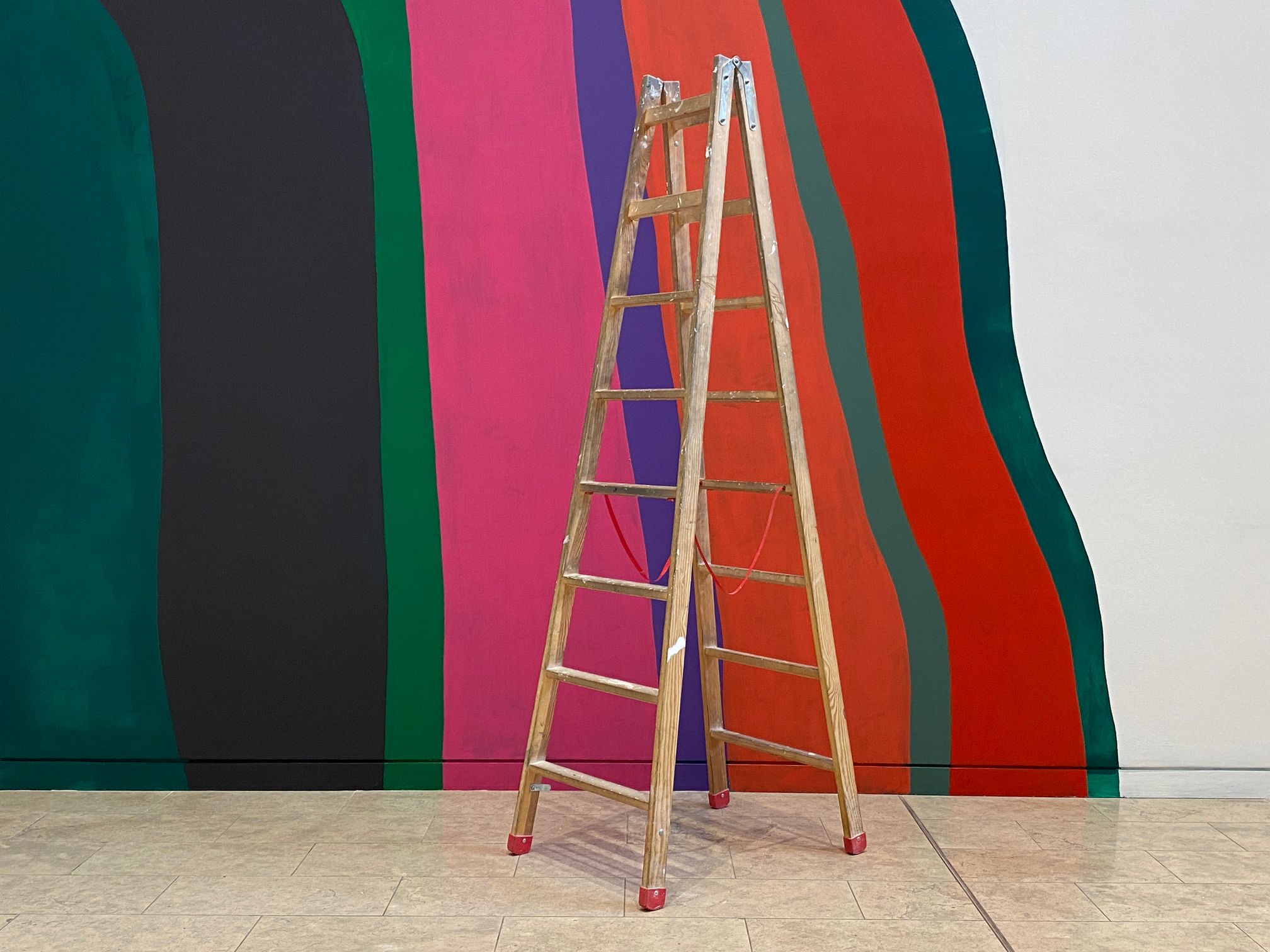 Countermovement explores ideas of visual rhythm drawn from the didactic manifesto La Peinture et ses Lois by Albert Gleizes, one of the original influences on the development of abstract art in Ireland.
Combining colour and line in an alternating curving composition, this large scale piece reflects the artist's research into early modernist models of colour, and the dual aspect of colour as both a physical material and a function of light.
Mark Joyce's work explores the anomalies and phenomenological strangeness of our optical experience, with ideas drawn from scientific and philosophical concepts of colour. Born in Dublin, after winning the GPA Emerging Irish Artists Award he studied Painting at the Royal College of Art, London. He has received awards from Dublin City Council, The British Council, Thomas Damann, Culture Ireland and a Georgette Chen fellowship.
His work is in the IMMA and Arts Council of Ireland collections and he has been Artist in Residence at the Albers Foundation in Connecticut, NAFA-Singapore, the Icelandic Centre for the Arts, Bemis Centre, Nebraska and more recently in Marino Institute of Education. He was the founding Director and Professor of Arts at Yale-National University of Singapore, and visiting professor of painting at Kyoto City University of the Arts in 2015. He has curated several Irish exhibitions in Europe, USA and Asia and he is currently teaching at IADT. His work is represented by the Green on Red Gallery, Dublin.
Image: Mark Joyce, Countermovement 2022, RHA Atrium; courtesy of the artist
Friday 18 November 2022 – Sunday 29 January 2023
15 Ely Place, Dublin 2
Telephone: +353 1 661 2558
Opening hours / start times:
Monday 11:00 - 17:00
Tuesday 11:00 - 17:00
Wednesday 11:00 - 19:00
Thursday 11:00 - 19:00
Friday 11:00 - 19:00
Saturday 11:00 - 19:00
Sunday 14:00 - 17:00
Admission / price: Free