Anatomists, Engineers & Artists – Anatomy from the Outside In
Friday 9 December – Wednesday 21 December 2011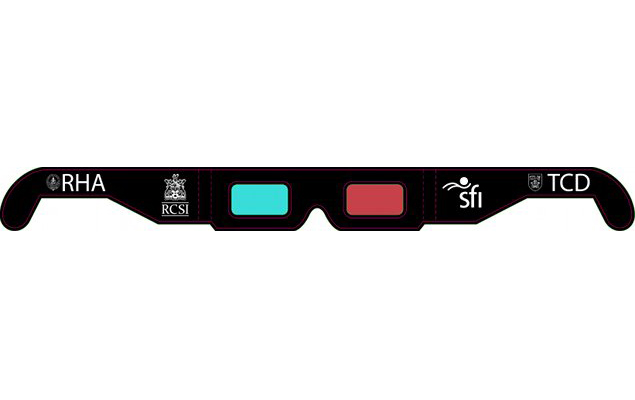 3D video presentation • RHA School in association with the Royal College of Surgeons in Ireland, Trinity College Dublin & Science Foundation Ireland.
Opening reception: Thursday 8 December, 6-8pm
Medical students are reluctant models, so getting one to take off his shirt to demonstrate the surface anatomy of the heart valves can be a challenge. Yet surface anatomy is the basis of clinical examination and students must learn where to listen to the heart, the markings of the liver, the sites of incisions and the movements of joints – in short the site of everything from the outside in. Artists and art students don't always have access to a live model either, and for them a knowledge of the underlying skeletal and muscular structure is fundamental to drawing and painting the figure.
Computer aided learning is an elegant solution and anatomists Valerie Morris and Clive Lee from the Royal College of Surgeons (RCSI), engineers David Corrigan and Academy Award winner Anil Kokaram from Trinity College (TCD) and artists Mick O'Dea RHA and Una Sealy ARHA from the Royal Hibernian Academy (RHA) have spent the last 2 years in a unique collaboration sponsored by Science Foundation Ireland and RCSI.
The result is an on-line Surface Anatomy Guide in 3D which shows the motions of muscles and the sites of structures from the surface inwards. It combines artistic representation, engineering expertise and anatomical accuracy in a four hour teaching programme currently in use by medical students in Dublin, Bahrain and Kuala Lumpur. It will be launched for surgical trainees in RCSI and in the College of Surgeons of East, Central and Southern Africa. In 2012, it will be used as the basis for teaching anatomy to artists in the RHA School.
Anatomists, Engineers & Artists is an excerpt from the Surface Anatomy Guide and will be exhibited in the RHA Friends' Room, 9th – 21st December. It shows how, by using movement, colour, illustration and 3D technology, anatomists, engineers and artists can collaborate to teach the body from the outside in.
Friday 9 December – Wednesday 21 December 2011
15 Ely Place, Dublin 2
Telephone: +353 1 661 2558
Opening hours / start times:
Monday 11:00 - 17:00
Tuesday 11:00 - 17:00
Wednesday 11:00 - 19:00
Thursday 11:00 - 19:00
Friday 11:00 - 19:00
Saturday 11:00 - 19:00
Sunday 14:00 - 17:00
Admission / price: Free