Taylor Galleries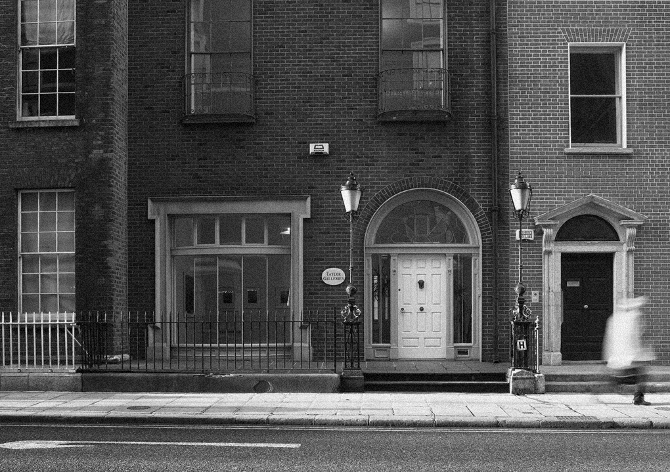 Taylor Galleries is a gallery based in Dublin that shows a selection of contemporary and 20th century Irish painting, sculpture, print and works on paper. Throughout the year Taylor Galleries mounts a series of solo exhibitions by gallery artists and two large group shows, one in August and one over the Christmas period. The gallery's exhibition space is situated over two floors of a Georgian house which dates from 1759.
Taylor Galleries was founded by John Taylor in 1978 and a number of gallery artists were inherited from Leo Smith's Dawson Gallery. The Dawson Gallery was established by Smith in 1944 at 4 Dawson Street, Dublin 2 following his departure from the Victor Waddington Gallery.
John Taylor, who had worked with Smith since 1964, continued to run the Dawson Gallery until it closed in 1978, opening Taylor Galleries in its place in the same year at 6 Dawson Street. In 1990 Taylor Galleries relocated to smaller premises at 34 Kildare Street before moving up the road to the current space at 16 Kildare Street in 1996. Today Taylor Galleries is managed by John and his brother Patrick Taylor.
In addition to representing select artists living and working in or originally from Ireland, the gallery also represents the estates of Charles Brady, William Crozier, Conor Fallon, Micheal Farrell, T.P. Flanagan, Nancy Wynne Jones, Louis le Brocquy, Tony O'Malley and Patrick Scott.
*Please note that the gallery does NOT accept unsolicited submissions from artists*
Taylor Galleries
16 Kildare Street, Dublin 2
Telephone: +353 1 676 6055
Opening hours / start times:
Monday 10:30 - 17:30
Tuesday 10:30 - 17:30
Wednesday 10:30 - 17:30
Thursday 10:30 - 17:30
Friday 10:30 - 17:30
Saturday 11:00 - 15:00
Admission / price: Free