Louise Neiland: Calibration
Friday 16 February – Saturday 10 March 2018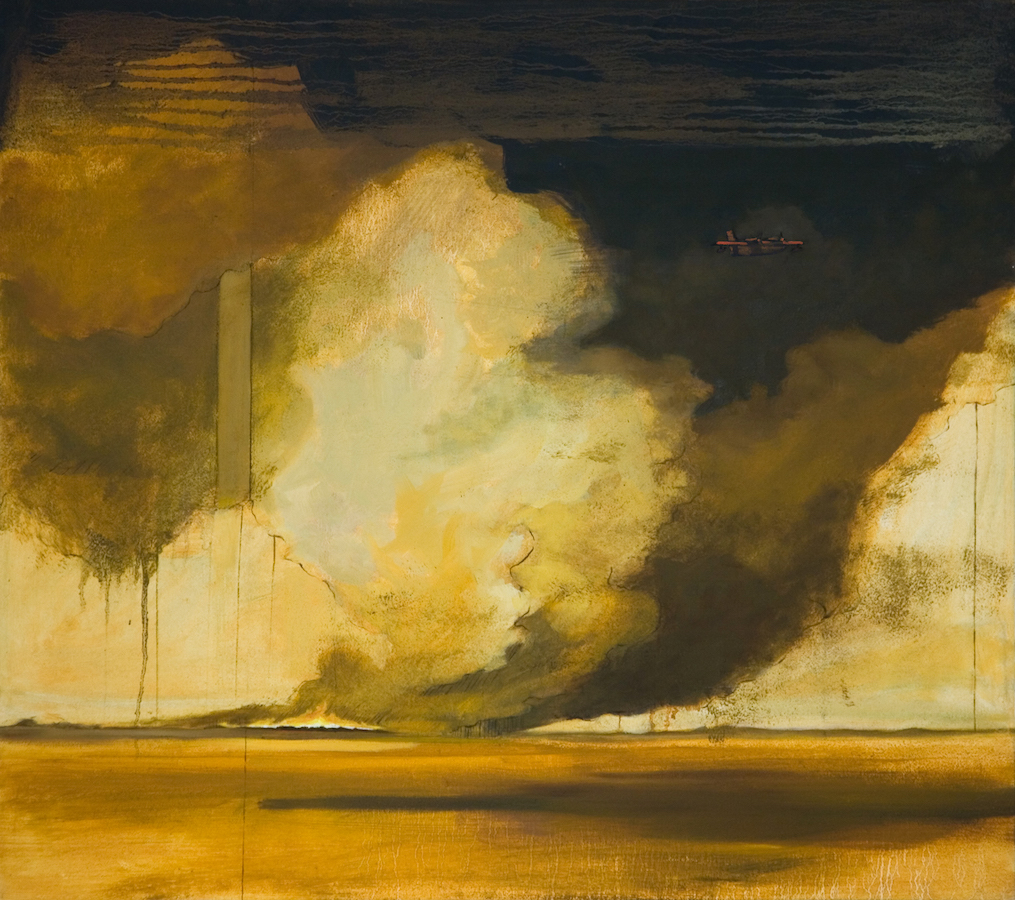 Taylor Galleries is delighted to present Calibration, an exhibition of new paintings by Louise Neiland. It is accompanied by an Artist's Talk at 1pm on Wednesday 7 March.
'Calibration' can be defined as the action or process of measuring the relationship between two quantities that may, or may not, be known. The unknown quantity in these paintings is the amount of time given to an event, or even the amount of time between events. The images work in layers, using time as a measuring device to explain each of these.
The paintings describe a series of happenings – some aspects of which are real, and others fictional. The characters and elements portray tangible positions in time and space, and from those positions one can calibrate each individual world. Outside the images these worlds couldn't exist. Each presents its own space, which is a place where different times can exist.
Born in Dublin in 1968, Louise Neiland studied at Camberwell College of Art & Design, London and the National College of Art & Design, Dublin from 1987 to 1991, and she completed an MA in Fine Art (Painting) at NCAD in 2008. In her work Neiland engages with the challenge of depicting the nebulous and intangible nature of time through the use of still images. She has exhibited in group exhibitions both nationally and internationally, and her work is represented in private and public collections including the OPW / State Art Collection, Rabo Bank, Dvblinia, Microsoft, IADT and Electric Ireland. Landfall, her first solo exhibition with Taylor Galleries, took place in 2013. Neiland lives and works in Dublin.
Image: Louise Neiland: Drop, 2018, oil on canvas, 100 x 90 cm
Friday 16 February – Saturday 10 March 2018
16 Kildare Street, Dublin 2
Telephone: +353 1 676 6055
Opening hours / start times:
Monday 10:30 - 17:30
Tuesday 10:30 - 17:30
Wednesday 10:30 - 17:30
Thursday 10:30 - 17:30
Friday 10:30 - 17:30
Saturday 11:00 - 15:00
Admission / price: Free