David Quinn: Dunkelbunt
Friday 7 March – Saturday 29 March 2014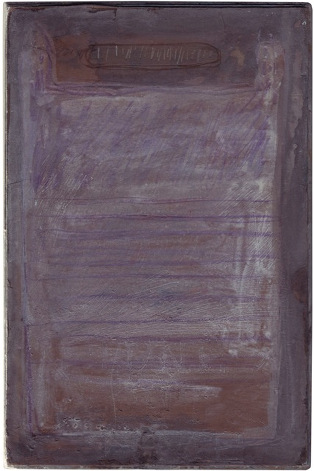 Opening Reception Thursday 6 March, 6 – 8pm
Taylor Galleries is delighted to present Dunkelbunt, an exhibition of new paintings by David Quinn that runs at the gallery from 7 to 29 March 2014. The paintings in the show are largely inspired by the colour, texture and atmosphere of Dublin city at dusk. 'Dunkelbunt' loosely translates as meaning 'darkly colourful'.
David Quinn (b. 1971, Dublin) studied Visual Communications at Dublin Institute of Technology from 1989 to 1993 before deciding to embark on a career as a visual artist. He has exhibited his work regularly, both in Ireland and abroad, since 1995 and has taken part in several residency programmes at Ballinglen Arts Foundation, Co. Mayo; Roundstone Arts Week, Roundstone, Co. Galway; and Mountjoy Prison, Dublin 7 as part of The Arts Council's Visual Artists in Prisons Scheme. In summer 2012 he was the recipient of a Summer Project Studio at DIT Portland Row.
Dunkelbunt is Quinn's fifth solo exhibition with Taylor Galleries. He has also had major solo shows at Fenderesky Gallery, Belfast and Maudespace, Sydney, Australia as well as Blue Leaf Gallery, Daintree and Jute, Dublin. He is a regular exhibitor at the RHA Annual Exhibition, Éigse Carlow Arts Festival and Boyle Arts Festival. Other group exhibitions include Marathon Irish at Dialogue Cultural Space, London and Gallery Friends, Lavit Gallery, Cork. His work is included in numerous private collections in Ireland, the UK, Europe and America, and is represented in the public collections of the Morrison Hotel, Bank of Ireland, Electric Ireland, the Office of Public Works (OPW) and AIB Corporate Banking, amongst others. David Quinn lives and works in Dublin.
Friday 7 March – Saturday 29 March 2014
16 Kildare Street, Dublin 2
Telephone: +353 1 676 6055
Opening hours / start times:
Monday 10:30 - 17:30
Tuesday 10:30 - 17:30
Wednesday 10:30 - 17:30
Thursday 10:30 - 17:30
Friday 10:30 - 17:30
Saturday 11:00 - 15:00
Admission / price: Free