Tim Morris: War
Friday 20 March – Saturday 11 April 2015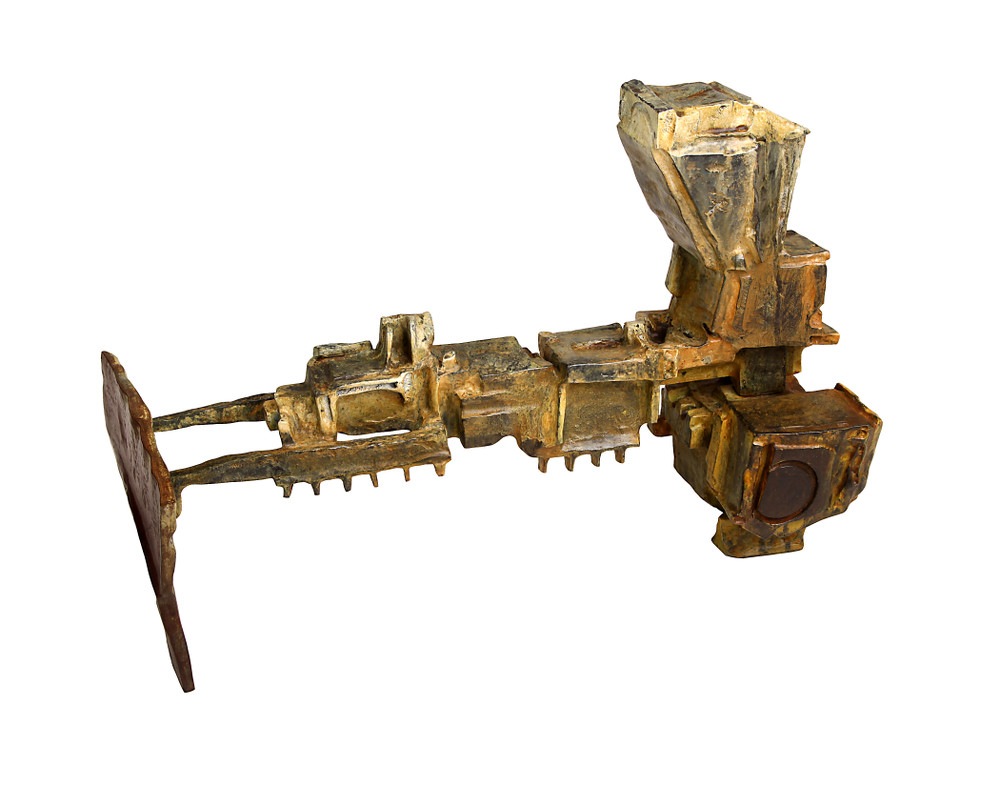 Opening Reception Thursday 19 March, 6 – 8pm
Taylor Galleries is delighted to present War, an exhibition of new work by Mayo-based sculptor Tim Morris. The show opens at the gallery with a private view on Thursday 19 March 2015 from 6 to 8pm and continues from 20 March to 11 April 2014.
War features 19 new painted bronze sculptures, which were made over the past two years with special thanks to Tidhg Morris, who helped cast the sculptures with Tim. Each piece depicts a different weapon of war, reduced to an intimate, table-top scale which invites close examination and encourages comparison with the kind of 'boys toys' – tanks, diggers, submarines, bulldozers, helicopters – that are instantly recognisable as the playthings of many young boys' childhoods.
As he grows older, the artist finds himself still playing like a child, although now he can look at these objects with a critical eye and question the sense in giving these mini replicas of killing machines to children to play with and associating them, not with the reality of death and destruction, but with play and leisure. By transforming these ugly weapons of war into artworks and placing them in the gallery he is not trying to glorify them, but to prompt people to consider how and why the functional full-scale originals are made. The intention behind their creation is undoubtedly sinister, and alongside their production the ever-present spectre of war is always present.
Image: Tim Morris: Bulldozer, 2015, cast bronze and paint, 51 x 30.5 x 23 cm / 20 x 12 x 9 inches
Friday 20 March – Saturday 11 April 2015
16 Kildare Street, Dublin 2
Telephone: +353 1 676 6055
Opening hours / start times:
Monday 10:30 - 17:30
Tuesday 10:30 - 17:30
Wednesday 10:30 - 17:30
Thursday 10:30 - 17:30
Friday 10:30 - 17:30
Saturday 11:00 - 15:00
Admission / price: Free