Martin Gale: Recent Works
Saturday 23 October – Saturday 13 November 2021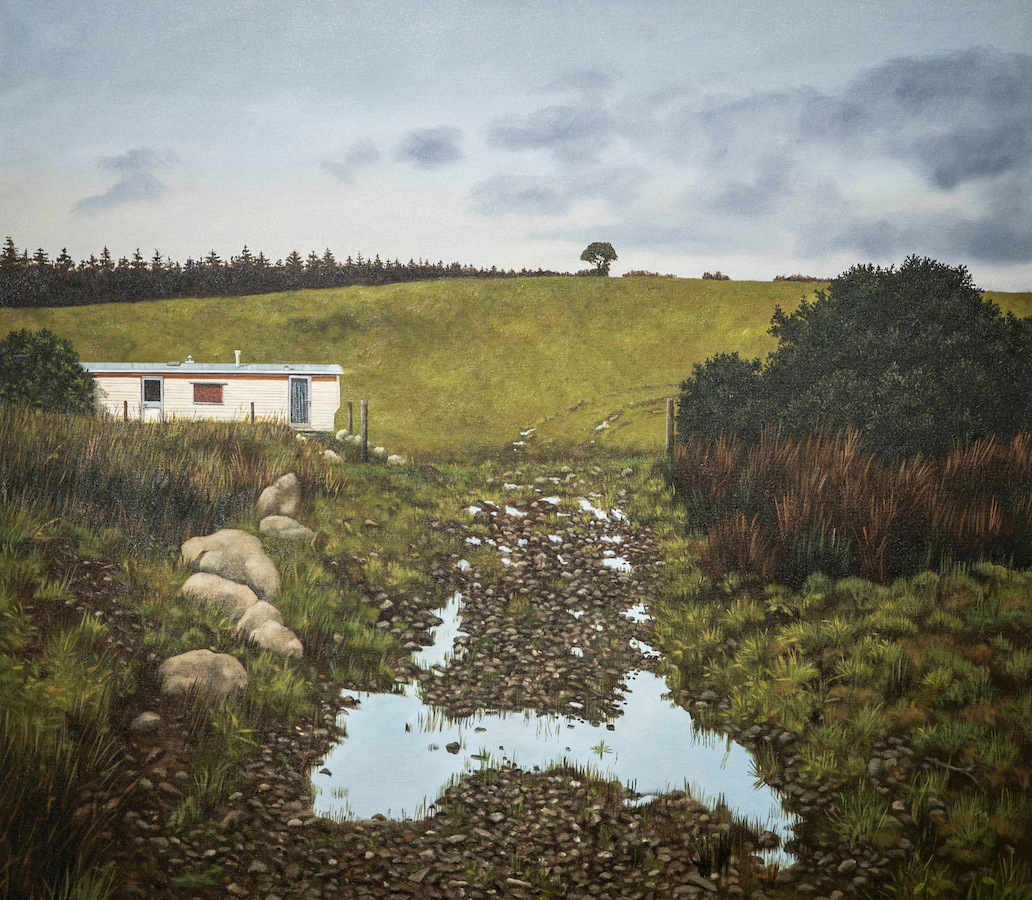 ――― In venue ―――
This exhibition brings together a number of themes that have preoccupied Martin Gale for some time. Driven by an interest in the lived-in landscape, the subjects include emigration, leavings and returnings, the effect of human activity on the landscape and vice-versa, and an enduring love of wildlife.
Gale's landscapes are not scenic, but are gritty, real places subject to weather and seasonal changes. They provide the settings for his hinted at narratives.
This recent series of paintings, is an extension of his interest in the effects of emigration and the unease about identity and place that is the subject of much of contemporary Irish anxiety and debate.
In 1982, Gale was elected a member of Aosdána and in 1996 he became a member of the Royal Hibernian Academy. A former Board member of the National Gallery of Ireland, he represented Ireland at the Paris Biennale in 1980 and his paintings have been included in several major surveys of contemporary and 20th century Irish art, both nationally and internationally. In 2013, Gale was awarded an Honorary Doctorate in Fine Art from NUI Maynooth. His work is represented in major public collections throughout Ireland, including The Arts Council, AIB, Bank of Ireland, OPW / State Art Collection, ESB, Irish Museum of Modern Art (IMMA), Chester Beatty Library, and Crawford Art Gallery, Cork.
Saturday 23 October – Saturday 13 November 2021
16 Kildare Street, Dublin 2
Telephone: +353 1 676 6055
Opening hours / start times:
Monday 10:30 - 17:30
Tuesday 10:30 - 17:30
Wednesday 10:30 - 17:30
Thursday 10:30 - 17:30
Friday 10:30 - 17:30
Saturday 11:00 - 15:00
Admission / price: Free