John Doherty: Totems of the Highway
Friday 19 November – Saturday 11 December 2021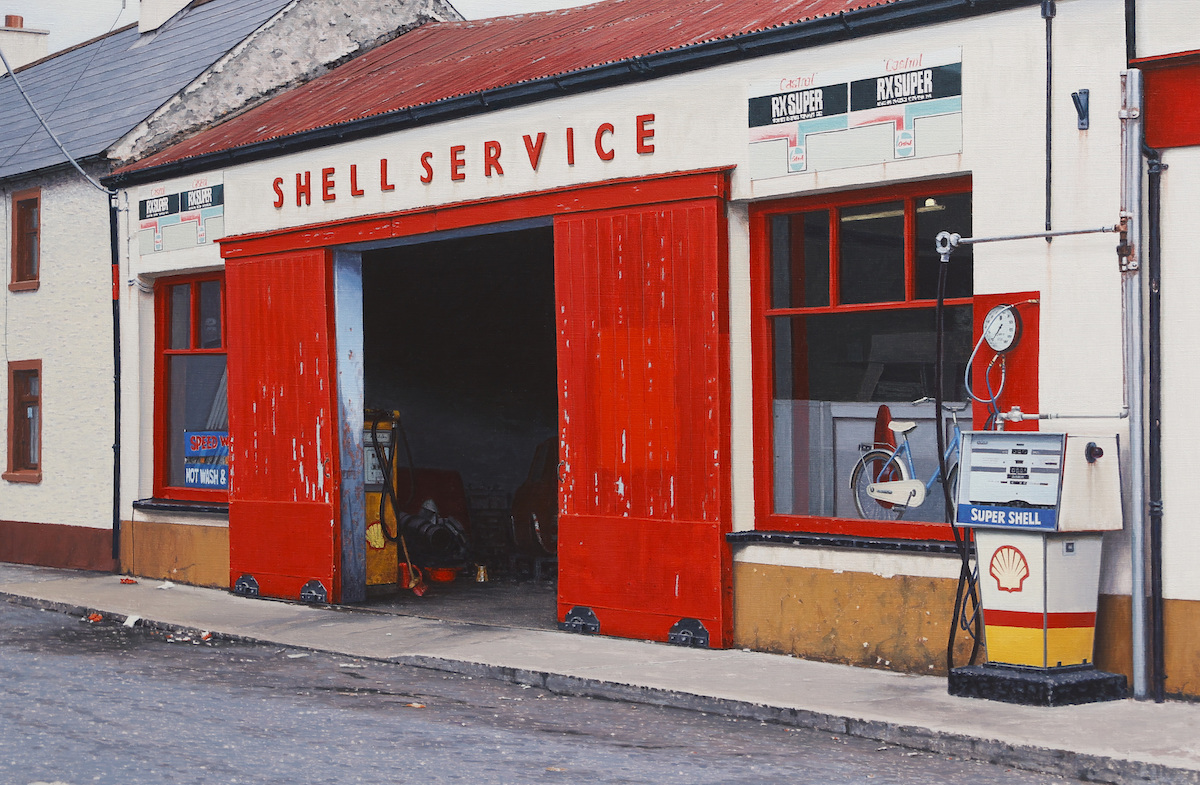 ――― In venue ―――
John Doherty became aware of totems as a toddler from the back seat of his parent's car while on holidays. Stopping at country outposts for petrol and refreshments, sometimes at a garage or else at a shop with a pump or two on the kerbside – some with pomp others with circumstances.
When the first oil crisis happened in the 1970's, Doherty started reflecting on the subject subliminally and on his first return home from Sydney, Australia in 1979 he started documenting the Petrol Pumps and Garages.Why? "I'm not sure, maybe it was the boy in me"
From there it grew into a fascinating subject of War and Peace – corruption and how a wonderful source of power and freedom became the harbinger of Climate Change.
Born in Kilkenny in 1949, Doherty studied architecture at Bolton Street College of Technology, Dublin before moving to Sydney and beginning his career as an artist. For many years he divided his time between Australia and Ireland but he now lives and works in West Cork. Doherty completed a residency at the National College of Art, Papua New Guinea in 1979, and since then he has exhibited his work extensively in both solo and group exhibitions in Ireland and Australia.
View more images from the exhibition HERE.
Image: John Doherty, Envy, 2021, acrylic on linen, 81.5 x 122 cm
Friday 19 November – Saturday 11 December 2021
16 Kildare Street, Dublin 2
Telephone: +353 1 676 6055
Opening hours / start times:
Monday 10:30 - 17:30
Tuesday 10:30 - 17:30
Wednesday 10:30 - 17:30
Thursday 10:30 - 17:30
Friday 10:30 - 17:30
Saturday 11:00 - 15:00
Admission / price: Free