Pauline Bewick: Love, Life and Launch
Saturday 5 September – Saturday 26 September 2015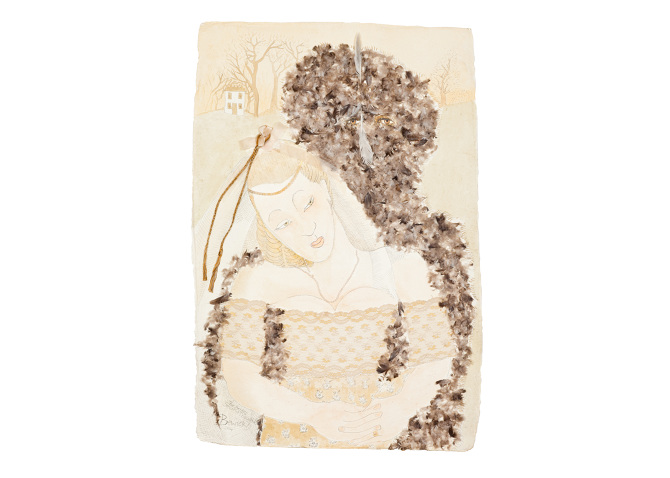 Held on the occasion of the artist's 80th birthday, the exhibition Love, Life and Launch coincides with the publication of Pauline Bewick's autobiography, 80, by Arlen House.
The exhibition features a variety of recent work including paintings, drawings, textiles and collage.
One of the central themes of the exhibition is the unknowability of people to each other, even those in close romantic relationships. There is always a difficulty in understanding someone with whom we have fallen in love, and much of this new work is inspired by Bewick's readings of the French folktale Bluebeard, the story of a nobleman who stored the bodies of his murdered wives in a locked room.
Saturday 5 September – Saturday 26 September 2015
16 Kildare Street, Dublin 2
Telephone: +353 1 676 6055
Opening hours / start times:
Monday 10:30 - 17:30
Tuesday 10:30 - 17:30
Wednesday 10:30 - 17:30
Thursday 10:30 - 17:30
Friday 10:30 - 17:30
Saturday 11:00 - 15:00
Admission / price: Free