Winter Group Show featuring Seán McSweeney
Friday 18 December 2015 – Saturday 30 January 2016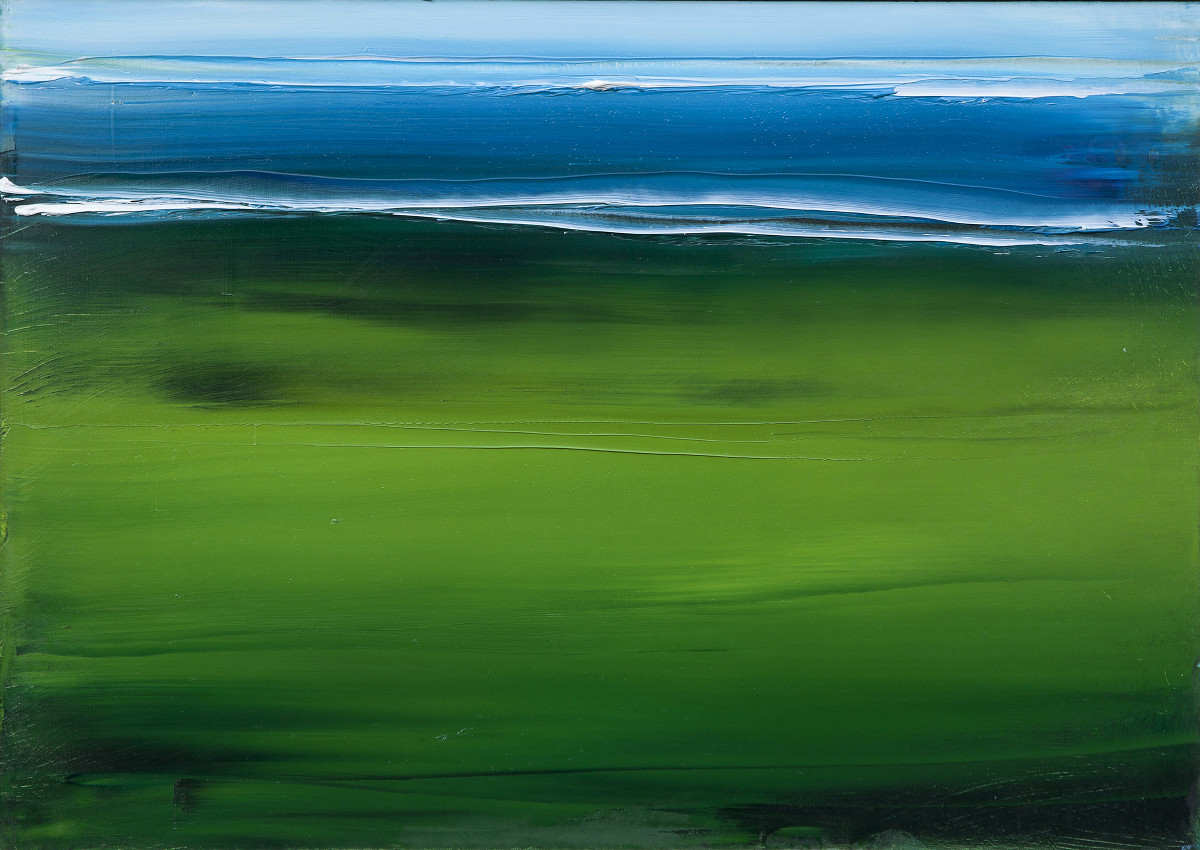 Taylor Galleries is delighted to present the gallery's annual Winter Group Show, showcasing work by gallery and invited artists alongside featured artist Seán McSweeney, who celebrates his 80
th
birthday this December.
Born in Dublin in 1935 and self-taught as a painter, McSweeney's work has long been rooted in the tradition of Irish landscape painting that stretches back to the 1800s and beyond. Consistently drawn to the characteristic "horizontality" of the bogland, sea fields and flat expanses of shoreline that surround his home on the Sligo coast, he returns repeatedly to the same subject, painting them in various lights and through changing seasons. The resulting paintings, drawings and prints verge on abstraction: bog pools are reduced to rectangular shapes bordered by grasses and plants and the coastline represented by bands of colour demarcating the boundaries between land, sea and sky that struggle to contain the wildness of the untamed landscape.
Seán McSweeney began exhibiting at the Cavendish Gallery on Parnell Square, opposite the Gate Theatre, in the late 1950s and featured in the first Irish Exhibition of Living Art in 1962. It was here that Cecil King first saw his work and recommended him to Leo Smith at the Dawson Gallery. He had his first solo show with the Dawson Gallery in 1965 and has been represented by Taylor Galleries since 1978. The recipient of numerous awards and prizes, he has exhibited extensively in Ireland and abroad and is an Honorary member of the Royal Hibernian Academy and a member of Aosdána. His work is represented in major public and corporate collections nationwide as well as private collections in Ireland, the UK, Europe and North America.
Image: Seán McSweeney: Saltwater Land, 2015, oil on board, 28 x 40 cm
Friday 18 December 2015 – Saturday 30 January 2016
16 Kildare Street, Dublin 2
Telephone: +353 1 676 6055
Opening hours / start times:
Monday 10:30 - 17:30
Tuesday 10:30 - 17:30
Wednesday 10:30 - 17:30
Thursday 10:30 - 17:30
Friday 10:30 - 17:30
Saturday 11:00 - 15:00
Admission / price: Free