Ann Quinn: North Calling
Friday 24 September – Saturday 16 October 2021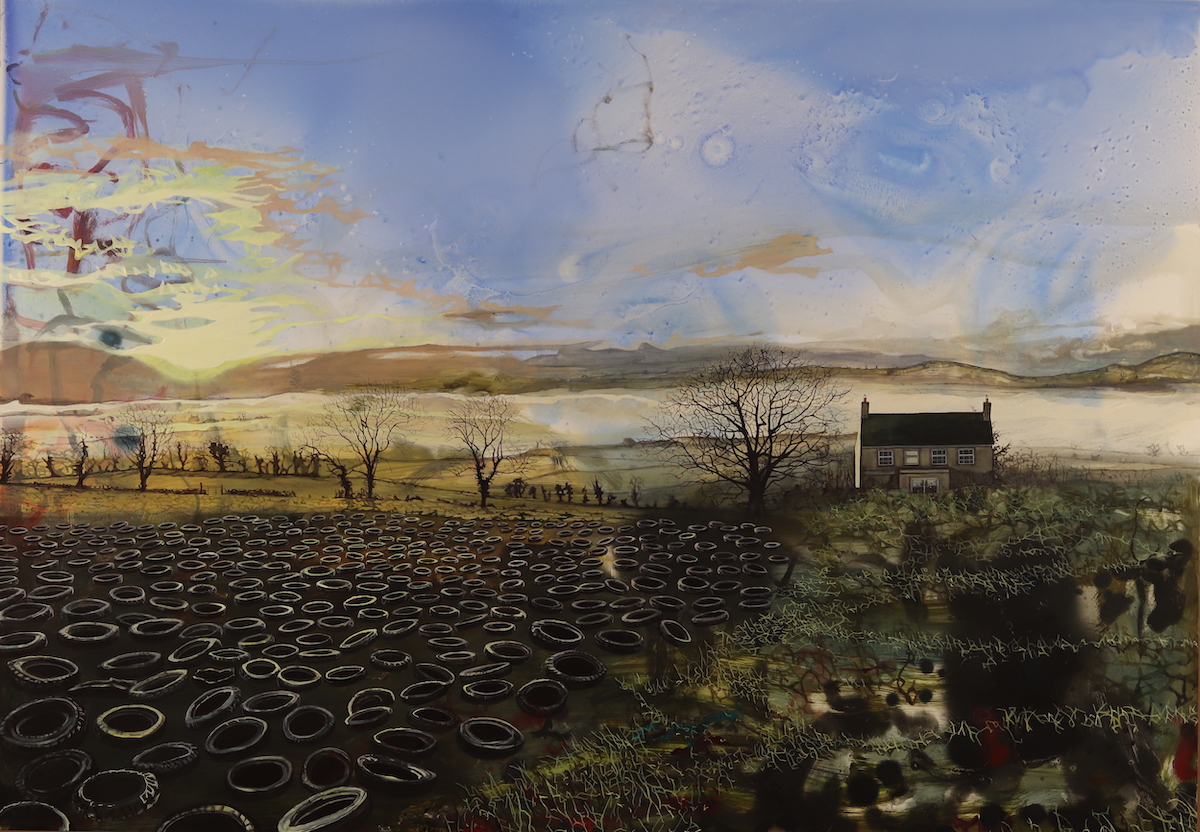 ――― In venue ―――
The work in North Calling is inspired by two different places: Ann Quinn's ancestral farm in East Donegal and the villages of Andenes and Bleik in Norway. Quinn was invited to spend time in Norway as part of a cultural exchange between Donegal County Council Cultural Services and Vesterålen Cultural Services.
Quinn grew up in Donegal, where winter has always been her favourite season and is the theme for 'North Calling'. "There is something clear and unifying about snow, the way it blankets the land and turns it into one white expanse. It makes the world look stark and definite like saying yes or no. Being in Norway brought me back to my childhood, when snow would fall in Donegal at some point every winter, whereas now it has become a rare sight"
Ann Quinn completed a BA in Fine Art (Painting) at the National College of Art & Design in 2000 and since then her work has been included in many group exhibitions including the Royal Hibernian Academy Annual Exhibition every year since 2004, Claremorris Open (2015), Galway Arts Centre (2010) and Pallas Contemporary Projects (2017, 16, 10, 09).
As well as solo shows at Jack House Gallery, Portsmouth (2016); Dock Arts Centre (2013); Taylor Galleries, Dublin (2013, 16, 18, 21); Cross Gallery, Dublin (2011, 08, 06) and Ashford Gallery, Dublin (2009). Quinn has completed residencies in Norway, United States, Spain, Mayo, Galway, Monaghan, Donegal, Dublin and Kerry and since 2007 has been the recipient of numerous bursaries, grants and awards. Her work features in various public collections including the OPW / State Art Collection, Trinity College Dublin, Donegal Museum, HSE, AXA Insurance and University of Limerick, as well as private collections in Ireland, Europe and the US.
An exhibition catalogue with text by writers and poets based on the work •  annquinn.org
Image: Ann Quinn: My Ancestral Home, oil on panel, 70 x 100 cm, 2020
Friday 24 September – Saturday 16 October 2021
16 Kildare Street, Dublin 2
Telephone: +353 1 676 6055
Opening hours / start times:
Monday 10:30 - 17:30
Tuesday 10:30 - 17:30
Wednesday 10:30 - 17:30
Thursday 10:30 - 17:30
Friday 10:30 - 17:30
Saturday 11:00 - 15:00
Admission / price: Free