Micky Donnelly: Displacements
Friday 26 June – Saturday 18 July 2015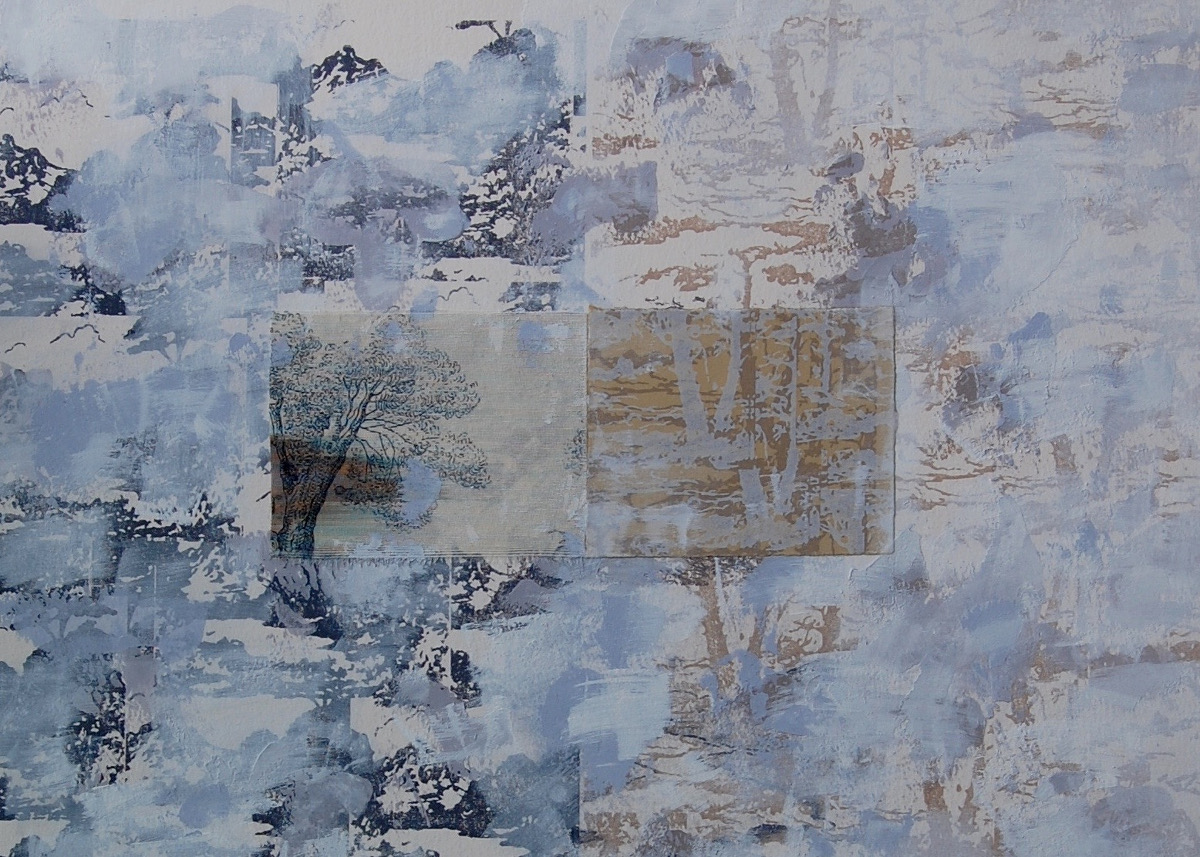 Taylor Galleries is delighted to present Displacements, a solo exhibition of recent work by Micky Donnelly that opens at the gallery with a private view on Thursday 25 June 2015 from 6 to 8pm.
Within his constantly evolving artistic practice, Micky Donnelly has continued to investigate the various constructs we employ to 'picture' the world. His use of painting, drawing and installation has been characterised by a restless attitude and a tendency towards an increasingly tentative, hybrid, and celebratory approach to the complexities of everyday perception.
Referring mainly to themes of nature within culture, Donnelly concerns himself with describing the world as a series of contingent events and images that fleetingly capture our interest and then disappear, leaving behind a flux of sensations, memories, and associations. These allusive remnants often make little sense, but are, in fact, what constitute our sense of place and identity. Donnelly's works in various media offer representations that are rich in these fugitive associations. While they remain visually seductive, they are hard to pin down because they embrace uncertainty and ambiguity as part of their continual opening up to other possibilities.
Born in Belfast in 1952, Micky Donnelly studied at the University of Ulster from 1976 to 1981, receiving his BA and MA in Fine Art. Since then he has shown his paintings, drawings and installations in numerous solo and group exhibitions in Ireland, Britain, Europe, New Zealand, Japan, Mexico, Canada and America, and has been included in a number of high-profile international survey exhibitions of Irish art. Donnelly has received many awards and prizes, and has spent time working in Italy, the USA and New Zealand. He has curated several thematic exhibitions, was a founder member of Circa art magazine, and has written about contemporary art for various publications. In 1996 he was elected a member of Aosdána. His work is included in many private and public art collections in Ireland, Europe and the USA, including the Irish Museum of Modern Art, Ulster Museum, The Arts Council / An Chomhairle Ealaíon, Arts Council of Northern Ireland, Arts Council England, the British Council and the European Parliament.
Friday 26 June – Saturday 18 July 2015
16 Kildare Street, Dublin 2
Telephone: +353 1 676 6055
Opening hours / start times:
Monday 10:30 - 17:30
Tuesday 10:30 - 17:30
Wednesday 10:30 - 17:30
Thursday 10:30 - 17:30
Friday 10:30 - 17:30
Saturday 11:00 - 15:00
Admission / price: Free