Brian Bourke: Contemplating the Ineluctable
Friday 28 June – Saturday 20 July 2019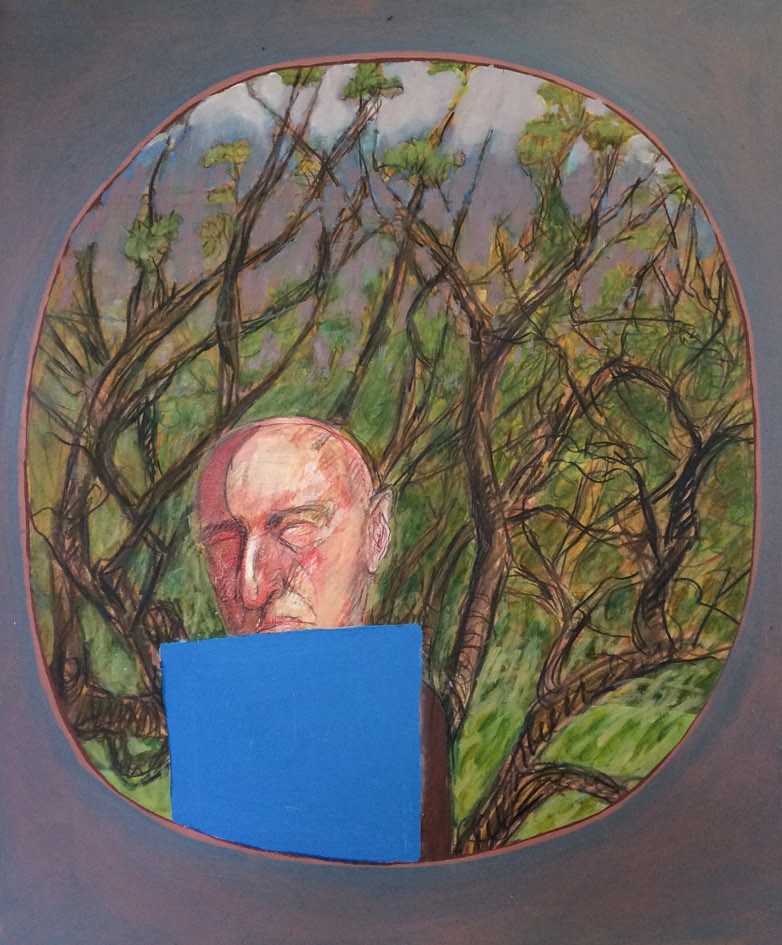 Taylor Galleries is delighted to present Contemplating the Ineluctable, an exhibition of new work by gallery artist Brian Bourke. The exhibition is one of two solo shows running simultaneously. The other show, Leaving Shadows, is by Galway artist Jay Murphy.
The small apple tree and the fallen apple tree depicted in Brian Bourke's new paintings have been perennial subjects throughout the seasons. The small apple tree is situated close to the studio, directly in his line of vision. The fallen apple tree is also near at hand, and still bearing fruit.
The Letteragh garden and beehive orchard are close to each other. The orchard is named after a beehive which is no longer there. Both gardens will soon be replaced by a motorway.
Other works included in Contemplating the Ineluctable are variations on the colour blue with a self-portrait in a garden.
Born in Dublin in 1936, Brian Bourke studied painting at the National College of Art & Design, Dublin and St. Martin's School of Art, London. From early landscapes and life-size nude self-portraits his work has evolved to encompass various series that explore his interest in observational work – rooted in the places and things he encounters in his dayto-day life – and fictional narrative. He has represented Ireland at several international exhibitions, received numerous awards, and his work is included in public and private collections both in Ireland and abroad. He is an elected member of Aosdána and an Honorary member of the Royal Hibernian Academy.
Image: Brian Bourke: Ineluctable Blue, oil on canvas, 60 x 80cm
Friday 28 June – Saturday 20 July 2019
16 Kildare Street, Dublin 2
Telephone: +353 1 676 6055
Opening hours / start times:
Monday 10:30 - 17:30
Tuesday 10:30 - 17:30
Wednesday 10:30 - 17:30
Thursday 10:30 - 17:30
Friday 10:30 - 17:30
Saturday 11:00 - 15:00
Admission / price: Free