Butler Gallery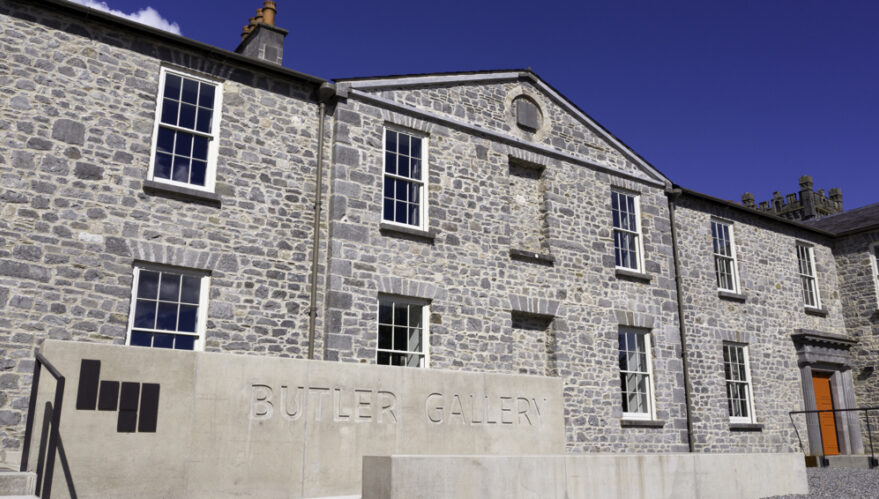 Located in the heart of Kilkenny city, and established in 1943 by George Pennefather, Butler Gallery is a vibrant contemporary art gallery, in the historic Evans' Home, and offers one of the finest exhibition spaces in Ireland.
Butler Gallery is committed to exhibiting the work of Irish and emerging artists, to bringing the work of major international artists to Kilkenny and consistently seeks to promote high artistic standards and the value of visual art to society.
Butler Gallery's collection of Irish and international art dates from the 1800's and our learning and engagement activities provide our visitors with lots of opportunities to engage with our collection through inspirational and educational events and workshops.
In addition to our collection of 19th and 20th century Irish art, our contemporary exhibitions reflect the constantly changing nature of visual art practice and the range of media used in the making of contemporary work. The contrast between the permanent collection and the contemporary work provides an informative juxtaposition between past and present. This symbiotic connection between old and new is further echoed in the architectural approach taken to the renovation of Evans' Home, as the new metal cladded addition sits comfortably beside the original early 19th century limestone building and in doing so encourages us to engage with the past, the present and the future.
Butler Gallery
Evans' Home
John's Quay, Kilkenny
Telephone: +353 56 7761106
Admission / price: Free
Closed 13:00 - 14:00 until March.