Celebrating 70 Years of the Butler Gallery Collection
Saturday 11 January – Sunday 2 March 2014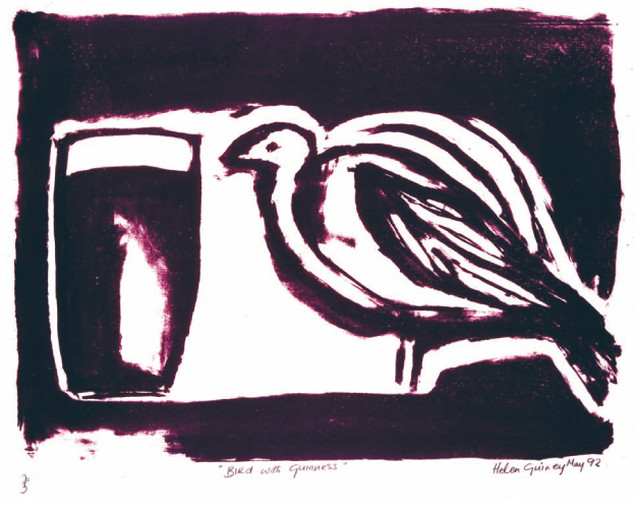 Opening Reception Saturday 11 January 2 – 4pm
The Butler Gallery has an extraordinary resource in its fine permanent collection. Established in 1943, the collection has continued to flourish through gift, loan and purchase. It is a rich archive to which the inquisitive eye may turn and return. The gallery has an on-going commitment to keep this diverse collection fluid, exhibited and enjoyed by the public. Including loans from the Sir Basil Goulding Collection and private collections, the Butler Gallery Collection is an eclectic catalogue that can be read and appreciated on many levels.
In Celebrating 70 Years of the Butler Gallery Collection we continue to explore this valuable resource and revisit beloved favourites, showcase new acquisitions, and introduce new long-term loans to the collection. The selection reflects the broad character of the collection itself and embraces a variety of genres from painting, drawing and printmaking, to sculpture and photography.
The exhibition features a new loan of a suite of prints by world-renowned artist Louise Bourgeois (1911-2010). In keeping with our commitment to collect works by artists featured in our artistic programme, we are delighted to highlight a number of new additions to the collection. These include photography by Jackie Nickerson, sculpture by Paul Mosse, painting by British artist Bob and Roberta Smith and a work on paper by Helena Gorey, all artists who have exhibited in the Butler Gallery in recent years. These works convey a contemporary freshness and are a window into this ever-evolving collection, which we are fortunate to maintain here in Kilkenny.
Image: Helen Guiney: Helen Guiney: Bird with Guinness, lithograph, 1992, 51 x 38 cm
Saturday 11 January – Sunday 2 March 2014
Evans' Home
John's Quay, Kilkenny
Telephone: +353 56 7761106
Admission / price: Free
Closed 13:00 - 14:00 until March.