GENERATION 2022: New Irish Painting
Saturday 23 April – Sunday 10 July 2022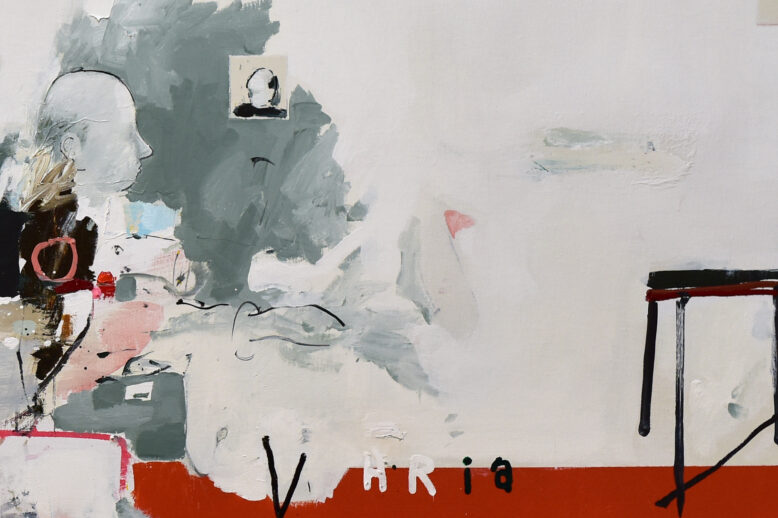 Butler Gallery is pleased to present GENERATION 2022: New Irish Painting, a celebration of painting and of painters at work in Ireland today.
The exhibition is curated by Butler Gallery Director Anna O'Sullivan and includes the following eclectic group of 26 artists:
Helen Blake | Miranda Blennerhassett | Peter Bradley | Diarmuid Breen | Megan Burns | Serena Caulfield | Susan Connolly | Cecilia Danell | Mollie Douthit | Stephen Doyle | Gabhann Dunne | David Eager Maher | Fiona Finnegan | Deirdre Frost | Philip Gerald | Brian Harte | Sinead Lucey | Sinéad Ní Mhaonaigh | Róisín O'Sullivan | Jane Rainey | Sheila Rennick | Ciara Roche | Emma Roche | Salvatore of Lucan | Jennifer Trouton | Marcel Vidal
The works on view reflect a diversity of approach to picture making, from abstraction to figuration, to representational work embracing landscape and portraiture. Some paintings are incorporated into installations on the wall, some are free-standing in the middle of the gallery, but mostly the works are two-dimensional explorations of a variety of the passions, issues and concerns of the individual artists.
Image: Brian Harte, Varia (detail), 2022, oil and graphite on linen, 180 x 250cm
Saturday 23 April – Sunday 10 July 2022
Evans' Home
John's Quay, Kilkenny
Telephone: +353 56 7761106
Admission / price: Free
Closed 13:00 - 14:00 until March.