Song of the Sea
Saturday 4 July – Sunday 11 October 2015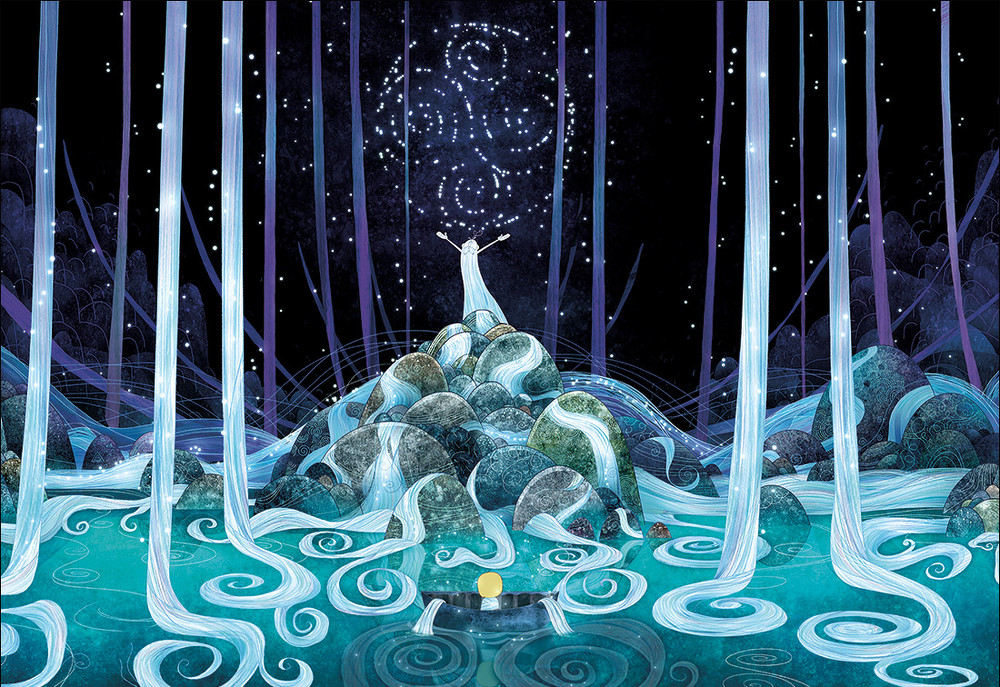 The Butler Gallery is delighted to present a collaboration with Kilkenny-based and 
Oscar
©
nominated Irish animation studio Cartoon Saloon.
In celebration of the July 10th Irish release of Cartoon Saloon's highly anticipated new film Song of the Sea, Butler Gallery presents an interactive, multi-media exhibition of original drawings, prints, storyboards, animation, music and scene-realisation. An Animator-in-Residence will be present in the gallery at select times during the run of the exhibition and throughout the Kilkenny Arts Festival August 7th -16th.
Song of the Sea is a visually stunning and moving story of Ben and his little sister Saoirse – the last Seal-child – who embark on a fantastic journey across a fading world of ancient legend and magic in an attempt to return to their home by the sea. The film takes inspiration from the mythological Selkies of Irish folklore, who live as seals in the sea but become humans on land. The film skillfully mixes the magical and the everyday in a way that will enthrall viewers of all ages, young and old.
This multi-media exhibition, designed by industrial design studio Designgoat, provides an imaginative and accessible viewing of Cartoon Saloon's movie-making process. Original working drawings reveal the multiplicity of processes involved in the realisation of animation. Visitors will be able to design characters and create their own animations on-site. Projections by Lightscape bring the gallery walls alive with images and music from the film.  An illustrated timeline charts the history of Song of the Sea, from initial drawings to the delivery of a world-class animation product.
Song of the Sea, directed by Tomm Moore (The Secret of Kells) features the voices of Brendan Gleeson, Fionnula Flanagan, David Rawle, Lisa Hannigan, Pat Shortt and Jon Kenny. Music is by composer Bruno Coulais and Irish band Kila, both of whom previously collaborated on The Secret of Kells.
With thanks to the Arts Council for essential annual funding and to the OPW, Department of Social Protection and The Heritage Council. 
* With grateful thanks to the exhibition funders: ID2015: A Year of Irish Design, Broadcasting Authority of Ireland, Gorilla Creative Post Production, Grant Thornton, Allied Irish Bank, the Kilkenny County Council, TVPaint, Wacom, Costellos Beer Kilkenny.
Saturday 4 July – Sunday 11 October 2015
Evans' Home
John's Quay, Kilkenny
Telephone: +353 56 7761106
Admission / price: Free
Closed 13:00 - 14:00 until March.