The Breadwinner Exhibition
Saturday 12 May – Sunday 29 July 2018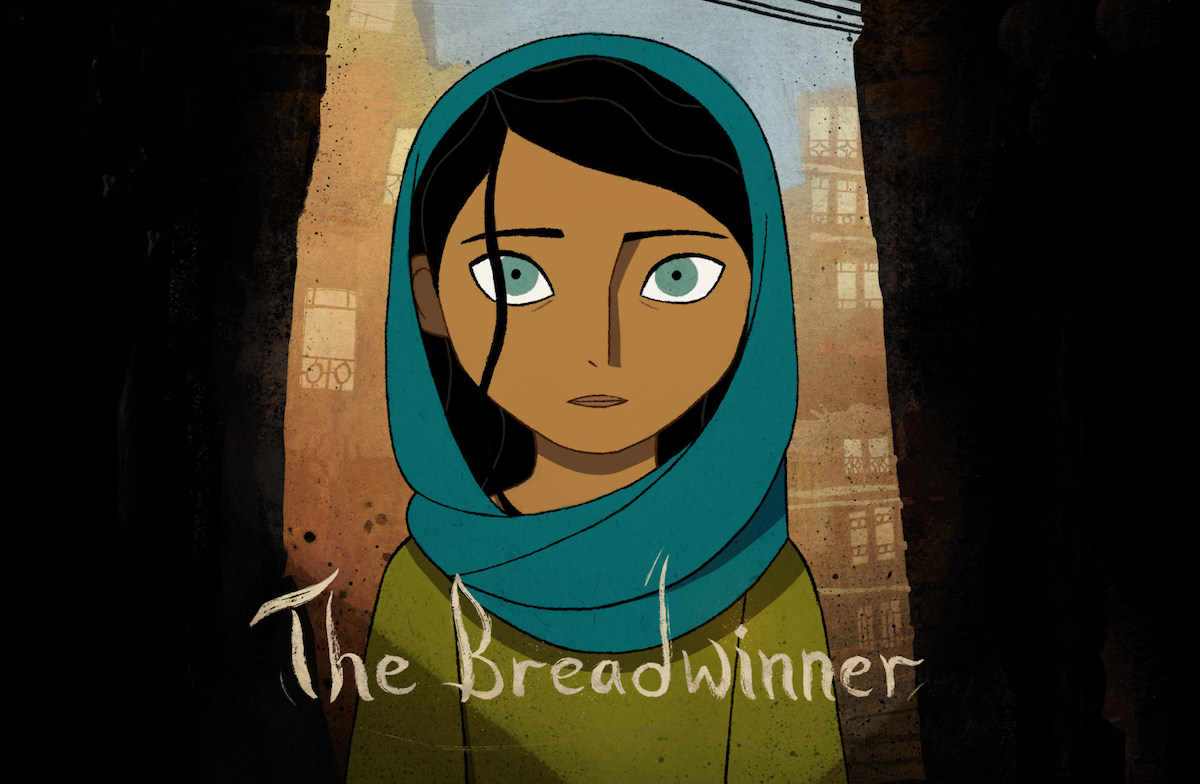 The Breadwinner boasts the breathtaking hand-drawn animation that has made Cartoon Saloon one of the world's most well-loved and respected animation studios. Directed by Nora Twomey, the film has been winning the hearts of audiences around the world.
In celebration of the Irish cinema release of The Breadwinner on May 25, The Butler Gallery in Kilkenny presents an interactive, multi-media exhibition providing an imaginative and accessible viewing of Cartoon Saloon's movie-making process. A diverse selection of original working drawings by the studio team will reveal the various processes involved in the realisation of an animated film.
Curated by Anna O'Sullivan, this is The Butler Gallery's second collaboration with the immensely talented Kilkenny-based and thrice Oscar© nominated Irish animation studio Cartoon Saloon. The exhibition is designed by Steven McNamara of Roji Designs.
Exhibition Highlights
Original drawings, storyboards, cutouts and animation.
The exquisite watercolours and cutouts that serve as vibrant backdrops to the animated action.
An immersion in the film's world of Kabul, including marketplace images and aromas.
An Animator-in-Residence will be present in the gallery at select times during the run of the exhibition. (Details will be available shortly)
Opportunity for visitors to make their own cut-out designs similar to the ones populating the 'story' world in The Breadwinner.
The Breadwinner Film
The Breadwinner is the visually stunning and moving story of Parvana, an 11-year-old girl growing up under the Taliban in Afghanistan in 2001. When her father is wrongfully arrested, Parvana cuts off her hair and dresses like a boy in order to support her family. With undaunted courage, Parvana draws strength from the fantastical stories she invents, as she embarks on a quest to find her father and reunite her family.
Equal parts thrilling and enchanting, The Breadwinner is an inspiring and luminously animated tale about the power of stories to sustain hope and carry us through dark times. Based on the award-winning, best-selling young adult novel by Deborah Ellis, The Breadwinner is released by Studio Canal in Ireland.
Learning & Public Engagement
An extensive programme of learning and public events will take place during the exhibition including artist residencies in local schools, professional training events for artists, storytelling workshops for children and regular children's workshops.
An Artist-in-Residence will be present at select times during the exhibition to facilitate hands-on activities.
A series of lunchtime talks with The Breadwinner animators, artists and directors will reveal the making of the movie. A full schedule will be released in the coming weeks.
This exhibition will be audio described and discovery pens will be available at the front desk of the gallery.
Saturday 12 May – Sunday 29 July 2018
Kilkenny Castle
Kilkenny
Telephone: +353 56 7761106
Admission / price: Free
Closed 13:00 - 14:00 until March.