Solomon Fine Art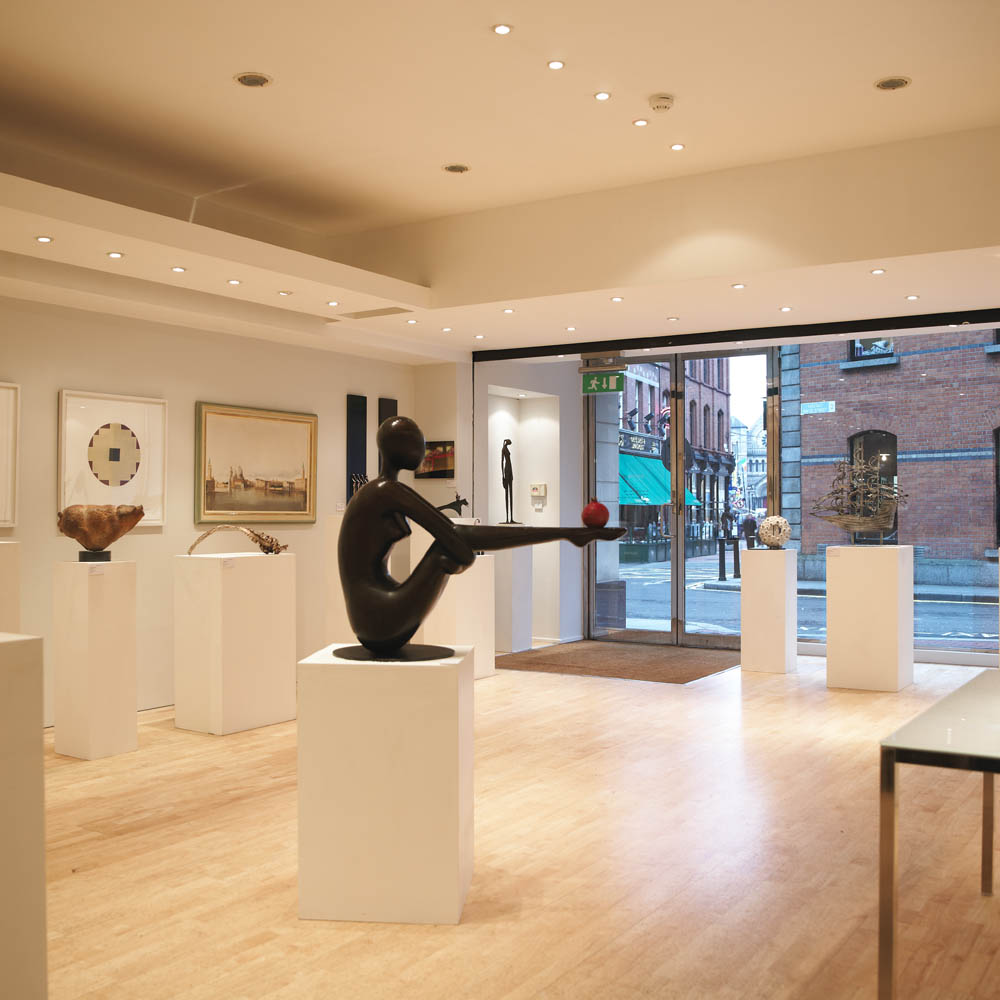 Solomon Fine Art was established in 1981 by Suzanne Macdougald and for many years was located in Powerscourt Town House in Dublin. In 2011 the gallery moved to its current premises in Balfe Street, situated next door to the Westbury Hotel just off Grafton Street in the heart of Dublin's premier cultural & shopping quarter. In 2013, following Suzanne Macdougald's retirement, the gallery director Tara Murphy took over the gallery on an independent basis.
In January 2015, in conjunction with the Design & Crafts Council of Ireland (DCCoI), Irish Design 2015 (ID2015) and The Doyle Collection, we launched our second gallery PORTFOLIO @ Solomon, a dedicated design & craft gallery to coincide with the ID2015 programme. The new 60sqm gallery space is located at the main entrance to The Westbury Hotel and Westbury Mall on Balfe Street, just a few steps from the main gallery.
Now considered one of Ireland's leading contemporary art galleries, the Solomon has built its reputation on representing Irish and international artists working primarily in a figurative style. The Solomon also specialises in sculpture and regularly mounts major off-site outdoor exhibitions in locations as diverse as the Iveagh Gardens in Dublin and the Village at Lyons in Kildare. In addition to our regular exhibitions, the gallery sources, purchases and sells works of art on behalf of clients worldwide and acts as art consultant to many public and private clients.
Gallery Director: Tara Murphy
Solomon Fine Art
Balfe Street, Dublin 2
Telephone: +353 86 814 2380
Opening hours / start times:
Tuesday 10:00 - 17:30
Wednesday 10:00 - 17:30
Thursday 10:00 - 17:30
Friday 10:00 - 17:30
Saturday 11:00 - 16:00
Admission / price: Free