Leah Beggs: Wherever You Go, There You Are
Friday 10 October – Saturday 1 November 2014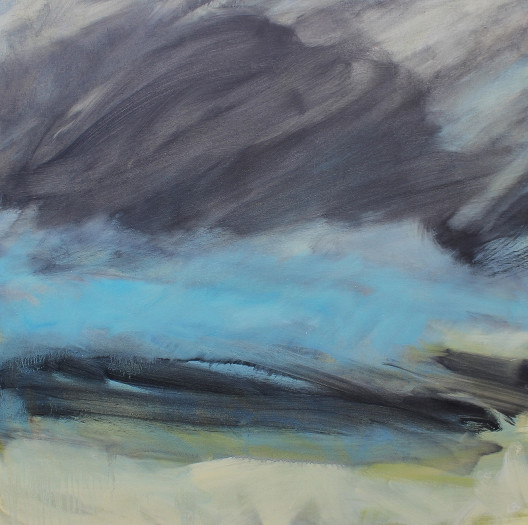 Opening Reception Thursday 9 October, 6 – 8pm
This is Begg's first solo and, much anticipated, exhibition with the gallery, having successfully exhibited in a group show in 2013, She has also shown extensively throughout Ireland and very recently in London to great acclaim. She received a Diploma in Fine Art from Dun Laoghaire Colllege of Art and Design in 1996 and is based in Oughterard, Co. Galway.
Leah paints from memory, but is inspired by journeys through the Connemara countryside. Reacting to visual and atmospheric elements around her, the resulting work is meditative for both artist and observer. There is a quiet beauty to her paintings.
Working with oils on canvas, board or paper, and drawing inspiration from her surroundings, Leah uses paint in either a layering or sketching process to capture the majesty of the landscape. Her work invokes a sense of space and stillness in the viewer, and encapsulates the essence of Connemara. The abstract quality of her paintings invites a closer look and reflects a landscape that changes daily with the elements.
Looking at Leah's work, the viewer can almost feel the power of that landscape, and be momentarily lost in it. She works on a series of paintings at a time, each one inspiring the next, which creates a sense of harmony and continuity in her work. Her latest body of work returns to her roots of working on a larger scale.
Leah's work can be found in both public and private collections throughout Ireland, the UK and the US.
Image: Leah Beggs: Downpour, 80 x 80cm
Friday 10 October – Saturday 1 November 2014
Balfe Street, Dublin 2
Telephone: +353 86 814 2380
Opening hours / start times:
Tuesday 10:00 - 17:30
Wednesday 10:00 - 17:30
Thursday 10:00 - 17:30
Friday 10:00 - 17:30
Saturday 11:00 - 16:00
Admission / price: Free