Frances Ryan ARUA: The Secret Garden
Friday 2 October – Saturday 24 October 2015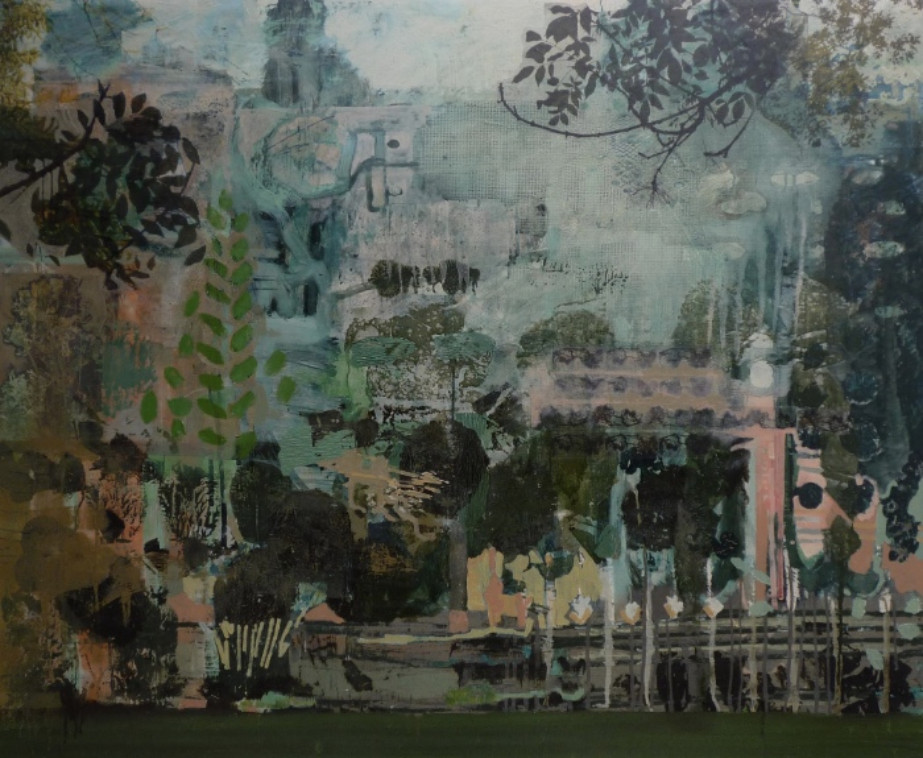 Solomon Fine Art is delighted to present a one-person exhibition of new paintings by Frances Ryan.  This will be Ryan's much-anticipated début solo show with the Solomon, having previously enjoyed great success with one-person exhibitions at the Mullan Gallery Belfast, Catherine Hammond Gallery, Cork and the Custom House Gallery, Mayo.
The Secret Garden lies somewhere between the artist's memory and imagination.  It is the garden of her childhood.  Each oil painting is pushed through a process of layering and sanding, combining observational drawing, photographic collage and spontaneous mark-making.
Frances Ryan was born in Longford, Co. Louth and currently lives and works in Bangor, Co. Down.  She received a National Diploma in Fine Art from Dun Laoghaire College of Art & Design (IADT) and has won numerous prestigious awards, including the Paul Henry Landscape Prize at the Royal Ulster Academy Annual Exhibition (2014 and 2006), the Towry Award for Best Work from Northern Ireland at the National Open Art Competition, Somerset House & Chichester, UK (2014) and she was a finalist in the Golden Fleece Award (2011).  
Frances has been part of many select group exhibitions in Ireland, the UK and the US, including several Royal Hibernian Academy (RHA) and Royal Ulster (RUA) Annual Exhibitions.  She has just been elected an Associate Member of the Royal Ulster Academy.  Her work forms part of prestigious public collections including the Office of Public Works (OPW), the Arts Council of Northern Ireland, AIB Bank, the Four Seasons/Intercontinental Hotel, Dublin, the Ballinglen Arts Foundation Archive and the Boyle Civic Collection, Co. Roscommon.
Image: Frances Ryan, Concrete and Snapdragon, oil and collage on panel, 100 x 100 cm
Friday 2 October – Saturday 24 October 2015
Balfe Street, Dublin 2
Telephone: +353 86 814 2380
Opening hours / start times:
Tuesday 10:00 - 17:30
Wednesday 10:00 - 17:30
Thursday 10:00 - 17:30
Friday 10:00 - 17:30
Saturday 11:00 - 16:00
Admission / price: Free