Portfolio: Jewellery
Friday 2 October – Saturday 24 October 2015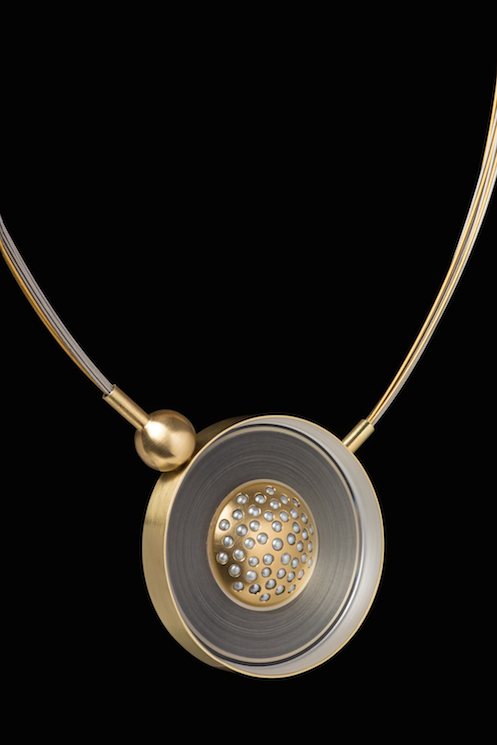 Featured makers
: Alan Ardiff, Yvonne Beale, Úna Burke, Julie Conellan, Eimear Conyard, Seliena Coyle, Seamus Gill, Pierce Healy, Rudolf Heltzel, Nuala Jamison, Eoin M Lyons, Rachel McKnight, Eily O'Connell, Angela O'Kelly, Debbie Paul, Inga Reed, Rachel Swan & Garvan Traynor
Solomon Fine Art, in conjunction with the Design & Crafts Council of Ireland (DCCoI), Irish Design 2015 (ID2015) and The Doyle Collection, are pleased to host an exhibition of JEWELLERY by Ireland's most renowned artists and makers.
PORTFOLIO: Jewellery will be held in the stunning new 60m2 gallery space, located at the main entrance to The Westbury Hotel and Westbury Mall on Balfe Street, just a few steps from Solomon Fine Art's existing gallery and a stone's throw from Grafton Street.
PORTFOLIO: Jewellery will present over 60 innovative artworks by fifteen highly regarded jewellery makers, working in a centuries-old continuum. Featured makers include Rudolf Heltzel, Nuala Jamison, Angela O'Kelly and Eimear Conyard, as well as up and coming designers recently added to the prestigious PORTFOLIO stable.  It promises to be a stunning exhibition which will showcase exceptional pieces created with gold, silver, precious stones, paper and plastic, using both ancient traditional and innovative contemporary techniques.  
PORTFOLIO: Jewellery is part of a twelve month schedule of exhibitions in the new Solomon space which aims to showcase the DCCoI's PORTFOLIO programme of over 100 of Ireland's most renowned designers and makers in the following disciplines: Ceramics, Glass, Jewellery, Metals, Paper, Textiles, Calligraphy, Furniture, Woodturning and Basketry. All artworks on display in PORTFOLIO @ Solomon will be available to purchase, providing visitors and collectors with a unique opportunity to acquire one-off or limited edition pieces from internationally collected and emerging practitioners working to the highest standards of design, quality and technical skill.
Image: Eimear Conyard: Equinox
Friday 2 October – Saturday 24 October 2015
Balfe Street
Dublin 2
Telephone: +353 86 814 2380
Opening hours / start times:
Tuesday 10:00 - 17:30
Wednesday 10:00 - 17:30
Thursday 10:00 - 17:30
Friday 10:00 - 17:30
Saturday 11:00 - 16:00
Admission / price: Free