Corban Walker: Under Stand The Space
Thursday 28 September – Saturday 21 October 2023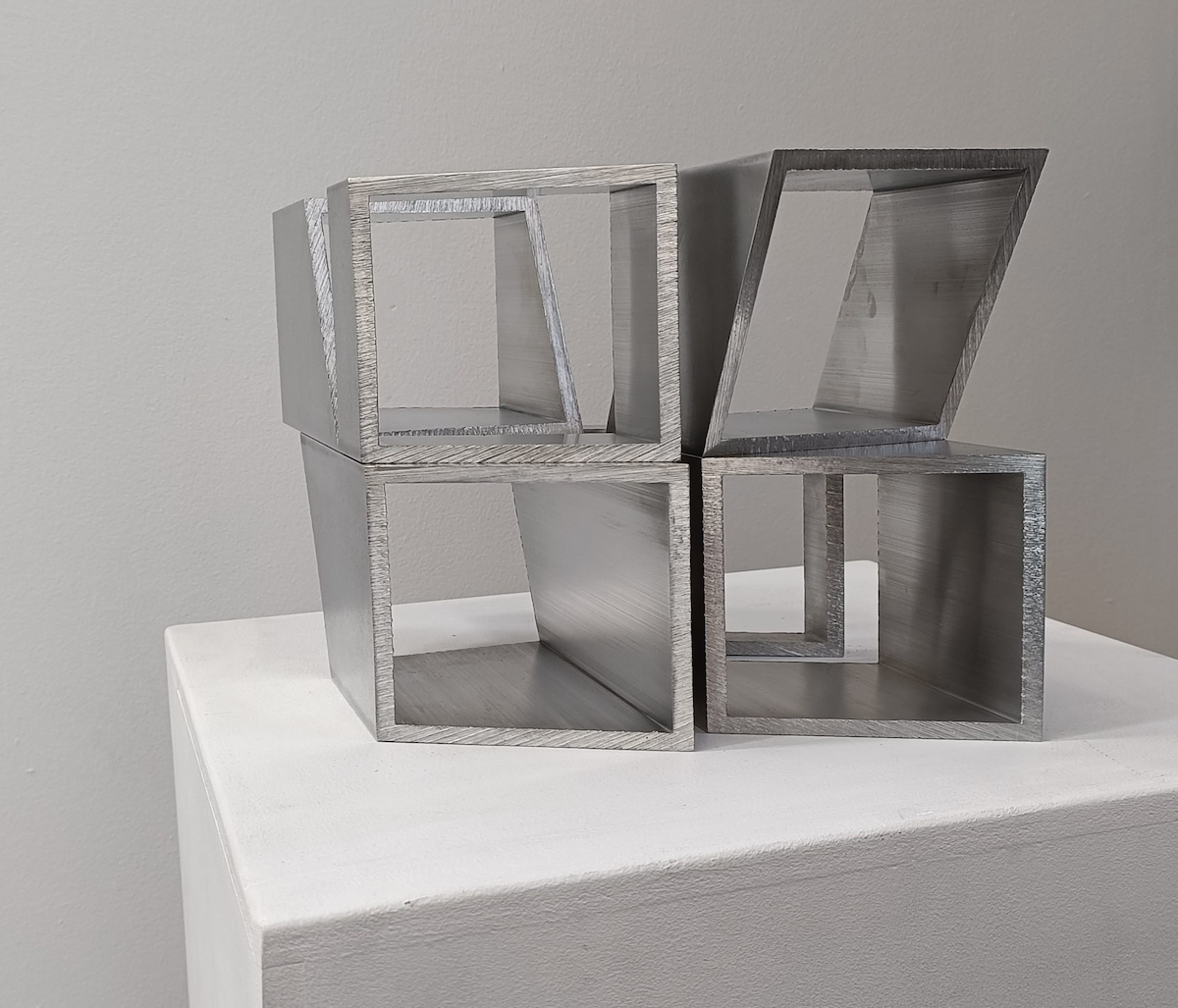 Solomon Fine Art is delighted to host an exhibition by one of Ireland's leading artists, Corban Walker. This is Walker's first solo exhibition at Solomon since joining the gallery in 2022.
Under Stand The Space spans over 18 years and includes a number of works exhibited for the first time in Ireland. Featuring sculptural installation and wall-based works this body of work is concerned with perceptions of scale and the manipulation of materials. While Walker's sculptures clearly relate to a sense of architecture, his stacking systems challenge the viewer to articulate form and structure in a new transparency.
Walker (b.1967, Dublin) is widely recognised for his installations, sculptures, and drawings that relate to perceptions of scale and architectural constructs. His local, cultural, and specific philosophies of scale are fundamental to how he defines and develops his work, creating new means for viewers to interact and navigate their surroundings.
Thursday 28 September – Saturday 21 October 2023
Balfe Street, Dublin 2
Telephone: +353 86 814 2380
Opening hours / start times:
Tuesday 10:00 - 17:30
Wednesday 10:00 - 17:30
Thursday 10:00 - 17:30
Friday 10:00 - 17:30
Saturday 11:00 - 16:00
Admission / price: Free