CIT Wandesford Quay Gallery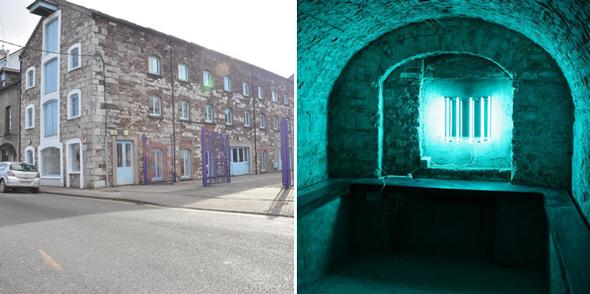 The establishment of the Wandesford Quay Gallery as a creative space under the direction of the Crawford College of Art and Design is a significant step towards the advancement of a culture of creativity within the institution itself and between the institution and the broader community and region.
The gallery is a space that connects the Crawford College of Art & Design as part of the Cork Institute of Technology to the broader cultural community which is perceived to exist both locally and internationally. The goal of this connection is to cultivate. The concept of cultivation that is promoted here is not however one that assumes a didactic footing but instead one of a circular dialogue stimulated, on the one hand, amongst those across academic boundaries within the institution and on the other by an interaction with the knowledge base that exists in the outside community.
The philosophy of the Wandesford Quay initiative therefore is one that recognises creative expression within all disciplines while striving to stimulate a network of interest between them. It also engenders the spirit of human creativity while acknowledging all who care enough to manifest it. It stands to encourage all forms of learning through dialogue independent of the languages through which we choose to communicate.
CIT Wandesford Quay Gallery
Cork
Telephone: +353 21 4335210
Opening hours / start times:
Wednesday 10:00 - 18:00
Thursday 10:00 - 18:00
Friday 10:00 - 18:00
Saturday 10:00 - 18:00
Admission / price: Free