Nova
Wednesday 11 December 2013 – Saturday 11 January 2014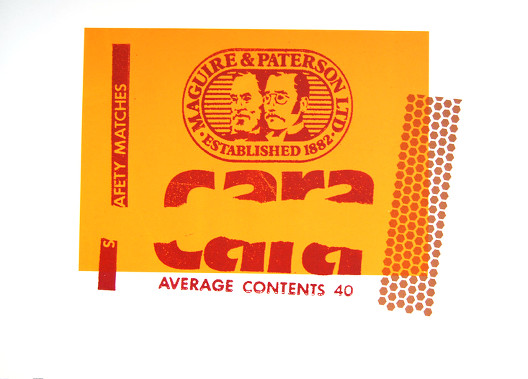 Opening Reception Wednesday 11 December at 6pm
Exhibition featuring new works by members of Cork Printmakers
The featured prints have been created specifically for this exhibition and each piece has been hand printed by the artist. The prints are available in limited editions, with their subject matter including landscape, figurative, abstract, and the humorous, amongst others. The artists have used a wide range of printmaking techniques from etching, lithography, photo intaglio, to screen-printing and digital prints. With an average price range of between 100 euro – 250 euro, this is a great opportunity to buy an affordable piece of art, as well as supporting local professional artist printmakers.
Cork Printmakers is one of the leading open access print studios in the south of Ireland and is a leading fixture in international print development. It supports exceptional artists, promoting the highest standards of practice. The exhibition comprises of new work from emerging and established contemporary artists working in Ireland today, including John Aherne, Johnny Bugler, Conall Cary, Brian Lalor, Aoife Layton, Paul La Rocque, Jo Kelley, Eileen Kennedy, David Lilburn, Frieda Meaney, Noelle Noonan and many more.
Our Gift Vouchers make special gifts, which can be used to purchase artwork or a course from our extensive Adult Education Programme. Cork Printmakers' limited edition Christmas Cards will also be available to buy. Each card is printed on fine art Somerset paper and hand cut.
Image: Shane O'Driscoll: Untitled , 2013
Wednesday 11 December 2013 – Saturday 11 January 2014
Cork
Telephone: +353 21 4335210
Opening hours / start times:
Wednesday 10:00 - 18:00
Thursday 10:00 - 18:00
Friday 10:00 - 18:00
Saturday 10:00 - 18:00
Admission / price: Free