Thurloe Conolly: Exhibition of Recent Works 2005 – 2015
Friday 2 October – Saturday 24 October 2015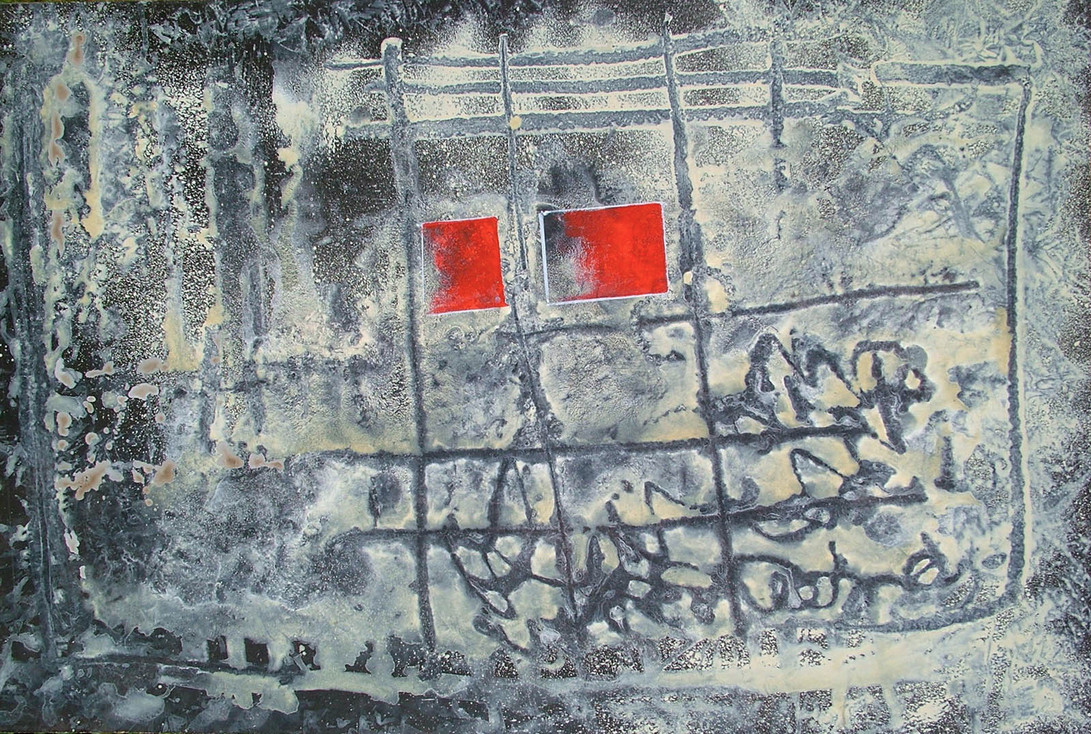 Two selections of his works, from about 70 years ago, and from the last ten years, are being brought together in the city of Thurloe Conolly's birth 97 years ago. In recent decades, apart from exhibitions at IMMA (The White Stag Group) and Hillsboro Fine Art (newer works) in 2005, and the occasional appearance of early paintings at auction, his work has seldom been seen in Ireland.
This CIT Wandesford Quay Gallery exhibition of paintings and drawings from the last ten years is being held to coincide with the opening of 'Language of Dreams' at the Crawford Art Gallery in Cork, also previewing on October 1, which includes some of his early paintings and other works from the 1940′s.
Thurloe Conolly, born 1918 in Cork, was associated with the White Stag group in Dublin, and then as a member and exhibitor of the Irish Exhibition of Living Art. His work was shown in the highly influential 1944 Exhibition of Subjective Art under the inspiration and guidance of Herbert Read, and he was represented by Waddington Galleries (Dublin & London) and the Marion Willard Gallery (New York). His works are in public and private collections in the USA, England, Ireland, Israel and France.
Living in south west France, he has in recent years returned to, and is still painting, now in his 98th year. This show presents a selection of recent abstract and semi-figurative works, as well as a number of original drawings and limited edition prints from the Scribbleheads series.
For him, paintings express in paint what cannot be expressed in words, and they chart a spiritual journey. As a result, over the years, many if not most of Thurloe Conolly's paintings, have altered, not because the materials have deteriorated, but because the artist has continued to develop them, adding and scraping, until they represent precisely what he wants to express. They have reached the perfect state, the perfect balance, in which no element can either be removed or added.
This is the state of the work sought by all artists, what makes a work of art – a painting in the case of Thurloe Conolly – an integer, a whole, and not a sum of its parts. Thurloe Conolly's paintings are not narratives, and not representational in the commonly understood sense of the word; but through the signs and the materials that the artist uses so fluidly and confidently, they weave an allusive and magical web that works on our sensibilities and emotions.
John Donne's words have remained with him from his earliest days as a painter, and as in his paintings, Thurloe Conolly is concerned with "things invisible to see".
And as Herbert Read wrote in his Introduction to the catalogue of the Dublin 1944 Subjective Art Exhibition, "If we meet a stranger, we do not know what his voice will sound like, nor even if he will speak our language. We wait expectantly. In much the same way we should wait for a work of art to speak to us. We should give our senses a chance … a chance to react without prejudice to the language of form and colour."
Friday 2 October – Saturday 24 October 2015
Cork
Telephone: +353 21 4335210
Opening hours / start times:
Wednesday 10:00 - 18:00
Thursday 10:00 - 18:00
Friday 10:00 - 18:00
Saturday 10:00 - 18:00
Admission / price: Free