Over Time
Saturday 27 June – Saturday 11 July 2015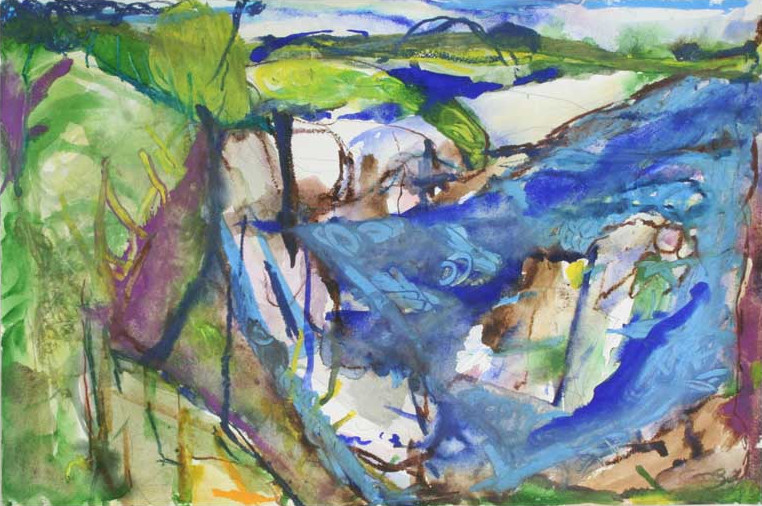 25
th
Anniversary of CIT Crawford College of Art and Design, Art Therapy Summer School • 
Curated by Helen Farrell
This exhibition will showcase the wide range of contemporary art being made by Art Therapists in Ireland and help celebrate the 25th Anniversary of the CITCCAD Art Therapy Summer School. 
The 'Over Time' exhibition will demonstrate the art practice of a number of Art Therapists in Ireland, showing their engagement with their own creative processes and their work as artists. This exhibition will underline the importance of the continued engagement for therapy practitioners in their creative process as both a way of expressing their creativity, as well as supporting their own therapy practice.
The Art Therapy Summer School offers up to sixty participants annually, a unique opportunity to learn about and experience the Art Therapy process. . Every year this course, with its intensive workshop and lecture series, proves to be an invaluable personal encounter, whatever one's motivation for attending.
The exhibition is curated by Helen Farrell. Helen is a Cork based artist and part-time tutor at CIT Crawford College of Art and Design and has co-ordinated the Art Therapy Summer School on a number of occasions. She is currently completing a PhD in Aesthetics and Philosophy at University College Cork. 
Established in Europe and America as a profession since the 1960s, Art Therapy is practiced with a variety of client groups, including individuals and groups availing of psychiatric services, children and people with learning disabilities. Its history can be linked to the development of arts in social and health contexts, from Outsider Art and Art Education to the development of Psycho-analysis/Psychotherapy in the 20th century.
CIT Crawford College offers a range of trainings in Art Therapy and in the use of arts in social and community settings. For more details please contact www.artincontext.eu
Ed Kuczaj
Image: Richard Day: Approaching the Secret Beach
Saturday 27 June – Saturday 11 July 2015
Cork
Telephone: +353 21 4335210
Opening hours / start times:
Wednesday 10:00 - 18:00
Thursday 10:00 - 18:00
Friday 10:00 - 18:00
Saturday 10:00 - 18:00
Admission / price: Free