…The Day Came Fat…
Saturday 6 September – Saturday 13 September 2014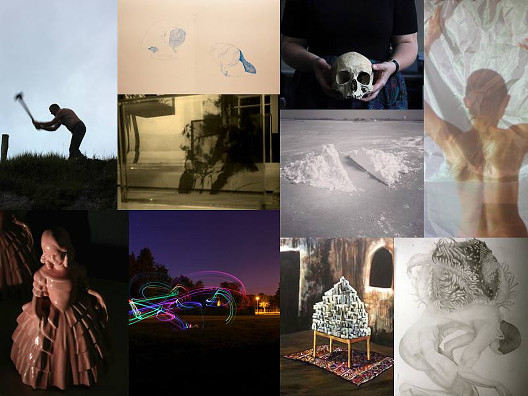 Opening Reception Friday 5 September at 6pm
Students attending the MA in Art and Process at the CIT Crawford College of Art & Design will host an exhibition of their work at the CIT Wandesford Quay Gallery, Cork. The work on display is a selection of ongoing investigative processes that will lead to a final display in November. It represents the fruits of sustained study. The students feel privileged to have had the opportunity to develop and expand their potential and look forward to presenting the work in the excellent CIT Wandesford Quay Gallery space.
The show will be opened by Mr Sean Kissane, Curator at The Irish Museum of Modern Art.
The following is a list of the ten students whose work is featured: Maxim Baer, Laura Jordan Bhattacharya, Sarah Jayne Booth, Vena Naskrecka, Eleanor Phillips, Brian Mac Domhnaill, Cliodhna O'Riordan, Jennifer Redmond, Ali Raza, and Mieke Vanmechelen.
Saturday 6 September – Saturday 13 September 2014
Cork
Telephone: +353 21 4335210
Opening hours / start times:
Wednesday 10:00 - 18:00
Thursday 10:00 - 18:00
Friday 10:00 - 18:00
Saturday 10:00 - 18:00
Admission / price: Free