Xiaowei Zhuang: Poetics of the Handmade
Saturday 7 May – Friday 27 May 2011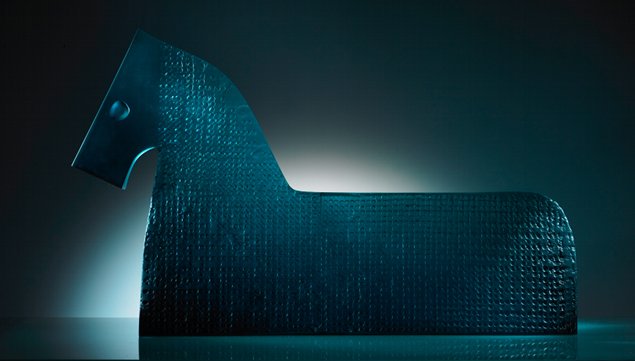 Contemporary Glass from China
Preview on Friday 6 May at 6pm
CIT Crawford College of Art & Design is honoured to present the work of Xiaowei Zhuang, Professor of Glass at the Fine Arts College of the University of Shanghai, at the CIT Wandesford Quay Gallery, Cork.
Professor Zhuang was appointed Director of the Glass Museum of Shanghai in 2008. He is also a member of the International Committee for Museums and Collections of Glass of the International Council of Museums. His work is in private and public collections both nationally and internationally.
The exhibition, curated by Debbie Dawson, continues until 27 May.
Image: Xiaowei Zhuang: Chase Wind, Kiln-formed glass, 77 x 40 x 10cm
Saturday 7 May – Friday 27 May 2011
Cork
Telephone: +353 21 4335210
Opening hours / start times:
Wednesday 10:00 - 18:00
Thursday 10:00 - 18:00
Friday 10:00 - 18:00
Saturday 10:00 - 18:00
Admission / price: Free