Art Group 7: Barriers
Wednesday 7 January – Saturday 17 January 2015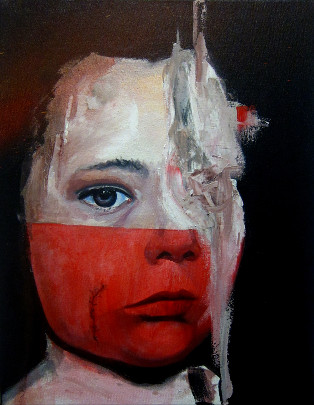 Opening Reception Friday 9 January at 6pm
CIT Wandesford Quay Gallery is delighted to host an exhibition by Art Group 7 called Barriers. The exhibition will be officially opened by Tadhg Crowley, Curator of Education at The Lewis Glucksman Gallery.
Barriers represents an investigation of how personal and social barriers can alter an individual's outlook on life and the ability to communicate with the self and others.
The central topics, which run throughout the exhibition, range from the imposition of technology, stresses of a busy lifestyle, mental health issues, social exclusion, nostalgia of the present and questioning structures and conventions in everyday life. Each artist aims to open up a conversation with the viewer – that on an intrinsic level – may have bearing on how we all strive to overcome barriers, no matter what they may be.
Art Group 7 is a collective of artists from diverse backgrounds all working as art educators. The artists include Mark Ewart, Gearóid Hally, Zara McDaid, Sandra Norris, Declan O'Meara, Daniel Sexton, and Tracy Sexton. They are united by an aspiration to explore issues informed by life experiences and the world around them. Barriers is the theme for their third exhibition together, using painting, drawing, digital and mixed media, each artist has interpreted this theme in different ways.
Curatorial input was provided for Barriers by CIT Wandesford Quay Gallery staff Nicola Carragher and Maeve Lynch.
Image: Daniel Sexton: Anna
Wednesday 7 January – Saturday 17 January 2015
Cork
Telephone: +353 21 4335210
Opening hours / start times:
Wednesday 10:00 - 18:00
Thursday 10:00 - 18:00
Friday 10:00 - 18:00
Saturday 10:00 - 18:00
Admission / price: Free