Agnès Varda: Open Windows
Wednesday 9 March – Saturday 2 April 2011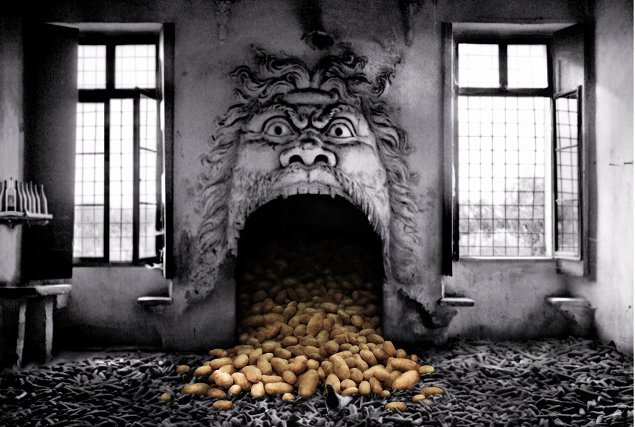 Iconic French film maker to unveil fine art photography and video installations for first time at Cork French Film Festival
An exhibition by iconic French filmmaker and artist Agnès Varda will be officially launched in her presence on Wednesday 9th March. 'Open Windows' an exhibition specially curated for the Cork French Film Festival sponsored by Bord Gáis Energy, runs in CIT Wandesford Quay Gallery Cork from 10 March to 2 April.
Agnès Varda is a key figure in modern film history and one of the world's leading filmmakers. From anticipating the French New Wave to inventively embracing and re-defining digital video, Agnès Varda has always bounded forward with a restless, inspiring joy for filmmaking. Trained in art and photography Varda used the skills she honed early in her career as a photographer to create some of the most nuanced, thought-provoking films of the past fifty years. Varda has traced a path through cinema as invigorating, whimsical, painterly, and searching as it has been personal. Always ready to experiment and to explore, Agnès Varda remains one of the essential cinematic poets of our time and a true visionary.
Varda made her debut as an installation artist at Venice Biennale in 2003. Her groundbreaking exhibition filled the entire Cartier Foundation for Contemporary Arts, Paris in 2006 and her work has been bought by MoMA and other major galleries. Cork French Film Festival sponsored by Bord Gáis Energy is very honoured to be presenting Varda's first exhibition in either Ireland or the UK. CIT Crawford College of Art & Design is delighted to be able to host this exhibition at its new exhibition space at Wandesford Quay.
The exhibition will be officially opened on Wednesday 9th March at 6:00 PM in the presence of Agnès Varda.
For further information and full details on the Cork French Film Festival sponsored by Bord Gáis Energy log onto www.corkfrenchfilmfestival.com
All welcome!
Wednesday 9 March – Saturday 2 April 2011
Cork
Telephone: +353 21 4335210
Opening hours / start times:
Wednesday 10:00 - 18:00
Thursday 10:00 - 18:00
Friday 10:00 - 18:00
Saturday 10:00 - 18:00
Admission / price: Free