Temple Bar Gallery & Studios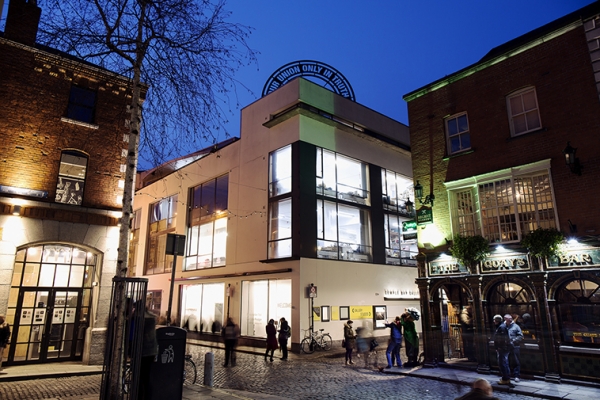 Temple Bar Gallery & Studios is one of Ireland's leading contemporary art venues. Centrally located in Temple Bar, Dublin's designated Cultural Quarter, TBG&S is a publicly funded, non profit making organisation which hosts a high profile programme of Irish and international art. This programme includes the work of both established and emerging artists working in a wide range of media and has in recent years featured such artists as Ian Breakwell, Nigel Rolfe, Jon Brunberg, Mark Orange, Malachi Farrell, Stephen Brandes, Fergus Feehily, Mark Garry, Daniel Figgis, Ziga Kariz, Miha Strukelj, Vanessa O'Reilly, Susan MacWilliam, Mariele Neudecker, Ene-Liis Semper, Mark Raidpere, and Grace Weir. Group shows and off-site projects have highlighted our commitment to showcasing new and innovative modes of practice, while our acclaimed 'Multiples' series has brought together a radically diverse selection artists including Martin Creed, Christine Borland, Kathy Prendergast and Sarah Lucas.
TBG&S was established by artists in 1983 in response to the increasing demands for affordable studio spaces in Dublin city centre, a move which proved to be crucial in consolidating Temple Bar's status as Dublin's cultural quarter. In the mid-nineties a new gallery and studio complex was custom designed for the company by leading Irish architects McCullough / Mulvin and today the building that houses TBG&S integrates a gallery with on-street access, an impressive atrium space and 30 artists' studios. The use of these studios reflects the broad-ranging developments in contemporary practice as artists working with photography, video, sound, sculpture, print and painting all currently occupy spaces at TBG&S.
Temple Bar Gallery & Studios
5 - 9 Temple Bar
Dublin 2
Telephone: 353 1 671 0073
Opening hours / start times:
Tuesday 11:00 - 18:00
Wednesday 11:00 - 18:00
Thursday 11:00 - 18:00
Friday 11:00 - 18:00
Saturday 11:00 - 18:00
Admission / price: Free