Lovestock
Friday 14 February 2014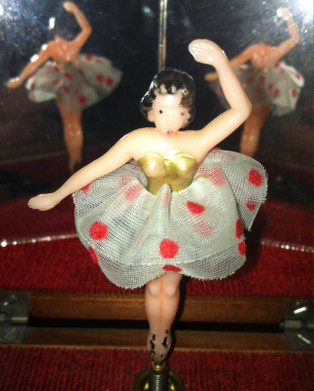 …a one night stand of performance, sound, screening and installation art, 9:30pm to 11:30pm, Valentine's night, Friday 14 February • Love it or hate it, celebrate an alternative Valentine's day at Lovestock
Presented by The Market Studios performance art initiative, Livestock, Temple Bar Gallery + Studios' Atrium space hosts Lovestock; a one night stand of performance art, interactive installations, sound, screenings and diverse bitter-sweet interventions about love. True to real life, true love at Lovestock is rare; come see the artists pursue love, fail at relationships, indulge sexual proclivity and endure unrequited love. Love's realities propel Lovestock's emotional zenith to the nadir and back. Void of commercial schmaltz, Lovestock is profound, beautiful and sad but also quirky and playful. Lovestock includes a confessional for your romantic sins, haiku poetry that you perform for yourself, a baked goods installation, a slow dance old school style and a cabaret of the depressed. It promises to be a great alternative Valentine's experience!
Artists: Bernadette Beecher, Claire Behan, Diana Caramaschi, Anne Cradden, Leona Lee Cully, Niamh Davis, Dublin Laptop Orchestra, Fathers of Western Thought, Francis Fay, Smilin' Kanker, Kwyer, Eleanor Lawler, Michael McLoughlin, McLoughlinPhelan, Deirdre Morrissey, Niamh Murphy, Marie Phelan, Maria Quigley, Francis Quinn, Ciara Scanlan and The Way Wiser Collective.
For more information contact 087 777 8215 or email themarketstudios@gmail.com
Livestock was formed in 2009 as a regular artist led event and is an initiative of artists based at The Market Studios, Dublin 7. Livestock was conceived to support and promote artists presenting experimental performance based work. Incorporating all manner of performance and sound based work, the emphasis is on cross-discipline development. Artists are encouraged from any discipline and experience level to present work to a live audience in an informal and sympathetic environment. Lovestock is curated by Emer Marron and is a Valentine's day presentation of the Livestock programme. Lovestock is kindly hosted by Temple Bar Gallery + Studios.
Interested artists should contact 086 129 4262 or email livestockthemarketstudios@gmail.com
Image: Deirdre Morrissey: Still from film Lovin You, 2014, © Deirdre Morrissey
Friday 14 February 2014
5 - 9 Temple Bar
Dublin 2
Telephone: 353 1 671 0073
Opening hours / start times:
Tuesday 11:00 - 18:00
Wednesday 11:00 - 18:00
Thursday 11:00 - 18:00
Friday 11:00 - 18:00
Saturday 11:00 - 18:00
Admission / price: Free