Cut/Paste: Photomontage in Ireland
Friday 13 September – Saturday 26 October 2019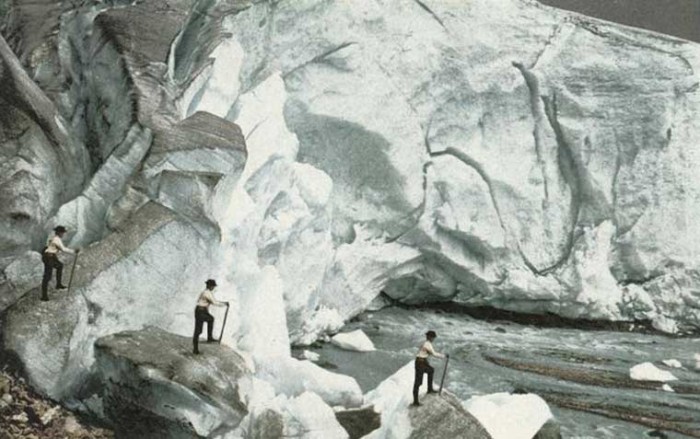 Featuring works by Sean Hillen, Joe Lee, Laura McMorrow
Drawing on the rich tradition of photomontage as a means of creating new images and meaning from old, this exhibition incorporates pieces from three contemporary Irish artists working in this area. Photomontage methods of physically cutting and re-arranging images have undergone a transformation in the past three decades as digital technology has come to the fore and allowed artists to alter images in new ways. Sitting perhaps somewhat uneasily with traditional photomontage, digital design packages have expanded the ability of artists to arrange, scale, colourise and compose images.
Some artists have eschewed these new technologies and continue to work in the tradition of cutting and collaging from existing material. Others have incorporated some digital treatment within their work. This exhibition features three Irish Artists who work within this changing area of image-making: Laura McMorrow is a visual artist based in Leitrim; Joe Lee is an artist and film-maker living in Dublin and Sean Hillen is a native of Newry whose notable works include 'The Troubles' and 'Irelantis'.
Events happening during the exhibition;
Workshop with Laura McMorrow: 2 – 4 p.m. – Saturday 14th September
Cut/Paste Artist Laura McMorrow will work with anyone over the age of ten to help them create their own montage. Using images from books and magazine, participants can construct their own work and see how this fascinating way of manipulating images is a short-cut to new ways of thinking and creation.
For all over 10 years. Materials will be provided.
Joe Lee – Heartfield and Me: 2 – 3 .30 p.m. Friday 20th September
Artist Joe Lee was very influenced by German Artist John Heartfield who is regarded as one of the icons of photomontage. So much so that Joe, who is also a film-maker,  made a short documentary about him. We'll see the documentary on the big-screen and then Joe will chat about his own work in the Gallery.
Suitable for Schools/adults
Sean Hillen – Illustrated Talk 2 – 3 .30 p.m. Thursday 26th September
Our third Cut/Paste Artist Sean Hillen will give an illustrated talk about the history and evolution of his work over the past 35 years. Expect insights in the history of photomontage, the practical aspects of creating works and find out about classic Hillen works such as 'Irelantis' and their genesis.
Suitable for Schools/adults
Image: Laura Mcmorrow: Explorers Yoho Glacier
Friday 13 September – Saturday 26 October 2019
Thurles
Co Tipperary
Telephone: +353 504 90204
Opening hours / start times:
The Gallery is open Tuesday to Friday 10am to 5pm, 2 to 5pm on Saturday and from 7pm when there is an evening performance.
Admission / price: Free