Charles Harper and Maurice Quillinan: Palimpsest
Friday 25 November 2022 – Saturday 21 January 2023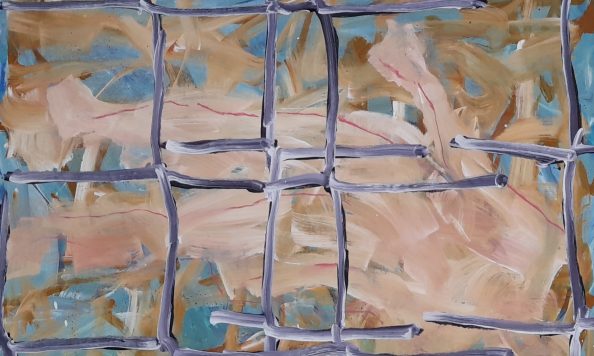 ――― In venue ―――
Limerick Artists Charles Harper and Maurice Quillinan present a dual exhibition of current work.
Charles Harper was born on Valencia Island Co. Kerry in 1943. He studied art at Limerick School of Art and the National College of Art in Dublin as well as filmmaking in Bonn, Germany.
Harper has received eight National Awards for his painting, including First prize for Painting commemorating the 1916 Rising at the Municipal Gallery of Modern Art, Dublin, The Carrols Open Award at the Irish Exhibition of Living Art in 1971, the Arts Councils Bonn an Uachtarain de Hide at The Oireachtas Art Exhibition. His work is included in many collections including the Irish Museum of Modern Art and the San Francisco Museum of Modern Art to name a few. He was a lecturer at Limerick School of Art and Design (LIT), now retired. He is a founder member of Aosdána and a member of the RHA since 2002.
Maurice Quillinan grew up in Limerick, Ireland. He studied at the Limerick School of Art and Design (LSAD), the Royal College of Art, London (RCA), the Ecole Nationale Superieur des Beaux-Arts, Paris and the University of Limerick (UL).
His measured tactile method of working manifests as semi abstracted interwoven narratives, explored through a wide variety of media, painting, drawing, print, collage, photography, sculpture and text. Central to his practice is a strong set of spiritual values which underlie his exploration of existence, incorporating the landscape, horses and the human figure as metaphors.
Image: Maurice Quillinan: Agony in the Garden, oil on linen, 110 x 124 cm, 2022
Friday 25 November 2022 – Saturday 21 January 2023
Thurles
Co Tipperary
Telephone: +353 504 90204
Opening hours / start times:
The Gallery is open Tuesday to Friday 10am to 5pm, 2 to 5pm on Saturday and from 7pm when there is an evening performance.
Admission / price: Free