Aideen Barry: OBLIVION / SEACHMALLTACHT / ᖃᐅᔨᒪᔭᐅᔪᓐᓃᖅᑐᑦ
Friday 18 March – Friday 22 April 2022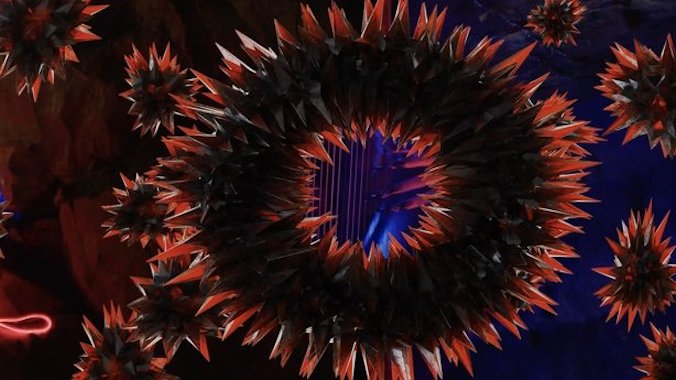 Official Launch Saturday 26 March • In-Conversation titled Body as a Site of Protest with Joy Gerrard and Aideen Barry at 14:00 • Contact the Box Office to book a free place for this event
Aideen Barry's epic new multi-media work comes to The Source Arts Centre. OBLIVION / SEACHMALLTACHT / ᖃᐅᔨᒪᔭᐅᔪᓐᓃᖅᑐᑦ was made in collaboration with internationally renowned Inuit Canadian singer and song writer RIIT ᕇᑦ, Irish harpist Aisling Lyons and with costume design by Margaret O' Connor. In this spectacular installation at The Source, Barry has responses to multiple sites of research and a commission from the Irish Traditional Music Archive and Music Network to The Bunting Harp Collection archives.
The installation merges two indigenous musical cultures to create a new sound. It includes Inuit throat singing, Irish harp and electronica beats to make a dark anthem full of gothic tropes, a haunting call to arms asking: what is the role of art and artists at a time of great uncertainty, environmental collapse and the prospect of a world of ruin if we do nothing at all?
Friday 18 March – Friday 22 April 2022
Thurles
Co Tipperary
Telephone: +353 504 90204
Opening hours / start times:
The Gallery is open Tuesday to Friday 10am to 5pm, 2 to 5pm on Saturday and from 7pm when there is an evening performance.
Admission / price: Free