Zurich Young Portrait Prize 2019
from 15 January 2020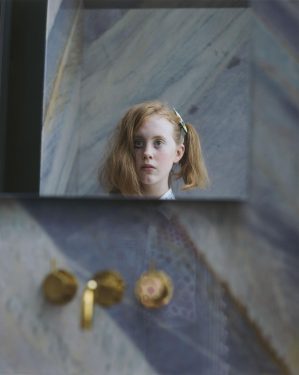 ――― Viewable online ―――
Following the outstanding success of the National Gallery of Ireland's nationwide portrait competition, the Zurich Portrait Prize, we are delighted to introduce the first-ever Zurich Young Portrait Prize. This inclusive new art competition launched this year, with the aim of fostering and supporting creativity, originality and self-expression in children and young people. The Prize accepted entries from young people, up to the age of 18, of all abilities, from across the island of Ireland.
Below, you'll see the 20 finalists in four categories (ages 6 and under, ages 7-11, ages 12-15 and ages 16-18), chosen by our panel of judges, which will be displayed in the Millennium Wing Studio from 5 October. The overall winner will be awarded a personalised wooden box of high-quality art materials, specific to their choice of material in their portrait, and a cash prize of €500.
Very special thanks to the hundreds of talented children and young people across Ireland who entered the competition. You inspire us!
Viewable online here.
from 15 January 2020
Emmet Place, Cork
Telephone: +353 21 4805042
Opening hours / start times:
Monday 10:00 - 17:00
Tuesday 10:00 - 17:00
Wednesday 10:00 - 17:00
Thursday 10:00 - 20:00
Friday 10:00 - 17:00
Saturday 10:00 - 17:00
Admission / price: Free