Zurich Portrait Prize 2021
Saturday 23 April – Sunday 17 July 2022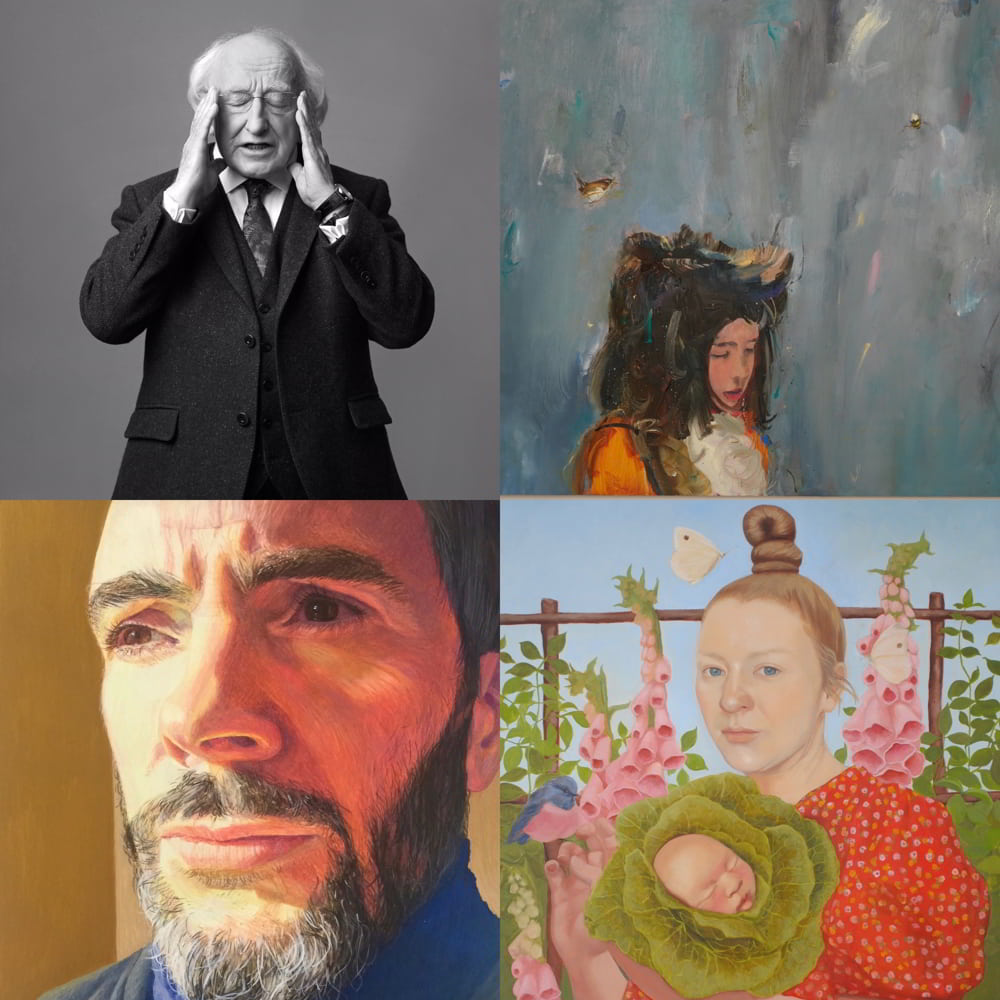 Crawford Art Gallery is delighted to welcome the Zurich Portrait Prize for a third consecutive year in partnership with the National Gallery of Ireland.
Sponsored by Zurich, this annual competition is open to artists working in Ireland, and Irish citizens based abroad. Submissions are not restricted by media; however, all entries must have been completed within the last three years. The winner of the competition will receive a cash prize of €15,000 and will be commissioned to create a work for the National Portrait Collection, for which they will be awarded a further €5,000. Two additional awards of €1,500 will be given to highly commended works. The 2021 shortlist will go on display in the National Gallery of Ireland (13 November 2021 – 3 April 2022) before being exhibited at Crawford Art Gallery (23 April – 17 July 2022).
This year's judging panel is formed by artist Eamonn Doyle, art historian Róisín Kennedy, and curator Seán Kissane.
The 24 shortlisted artists for the Zurich Portrait Prize 2021 are:
Serena Caulfield (Wexford), Dad, 5/10/2020, Oil on wood panel
Carey Clarke (Dublin), Portrait of David Somerville, Oil on canvas
Mollie Douthit (Cork), Life in lockdown part IV: Laying on my kitchen floor with lavender eye mask to stave off a migraine, Oil on linen panel
Lizzie Downes (Dublin), Inside, Archival photographic print
Sarah Doyle (Dublin), Portrait of Uachtarán na hÉireann Michael D. Higgins, Photograph
Gabhann Dunne (Dublin), I love ya boy, Oil on board
Beverley Healy (Belfast), Looking for Gold, Egg tempera on true gesso board
Vanessa Jones (Dublin), Cabbage Baby (self-portrait), Oil on linen
Dragana Jurišić (Wicklow), Daithi sleeps, Archival pigment print
Paul MacCormaic (Dublin), Portrait of Catherine Corless, Historian and Human Rights Activist, Oil and acrylic on canvas
Jonathan Mayhew (Dublin), All I could do was sit and collect dust, Sculpture made from the artist's hair, dust & detritus
Tom McLean (Galway), Note to Self, Oil on aluminium
Cian McLoughlin (Dublin), Lockdown Three, Oil on canvas
Poot Mendes (Dublin), Bobby + Isaac, Photograph
Nick Miller (Sligo), Portrait of Patrick Hall – painting, Oil pastel and paint on linen
Julia Mitchell (Tipperary), Knight of Kilcooley Abbey, Oil on canvas
Gráinne Moloney (Clare), Girl with Hen, Oil on canvas
Emily O'Flynn (Cork), Portrait of a Girl Through a Pandemic, Video on plasma screen
Conor O'Leary (Surbiton, England), Fiona and Woody, Evening Light, Photograph
Liz Purtill (Kerry), Paulus, Egg tempera, heavy paper mounted on wood
Emma Roche (Wexford), Shower Painting 2 (Self-portrait), Knitted acrylic paint on wood panel
Salvatore of Lucan (Dublin), Me Ma Healing Me, Oil on canvas
Brian Teeling (Dublin), Declan Flynn in Dublin, Photograph
Riley Waite (Oregan, USA), Ian Was Here, Oil on canvas
The exhibition will be accompanied by the shortlisted artists from the Zurich Young Portrait Prize 2021.
Saturday 23 April – Sunday 17 July 2022
Emmet Place, Cork
Telephone: +353 21 4805042
Opening hours / start times:
Monday 10:00 - 17:00
Tuesday 10:00 - 17:00
Wednesday 10:00 - 17:00
Thursday 10:00 - 20:00
Friday 10:00 - 17:00
Saturday 10:00 - 17:00
Admission / price: Free